Whiting Woods is another little-known neighborhood in La Crescenta.  The name comes from Perry Whiting, who owned all of the land that is now Whiting Woods. Mr. Whiting was the founder of the Whiting-Mead Building Supply Company which is still in business today.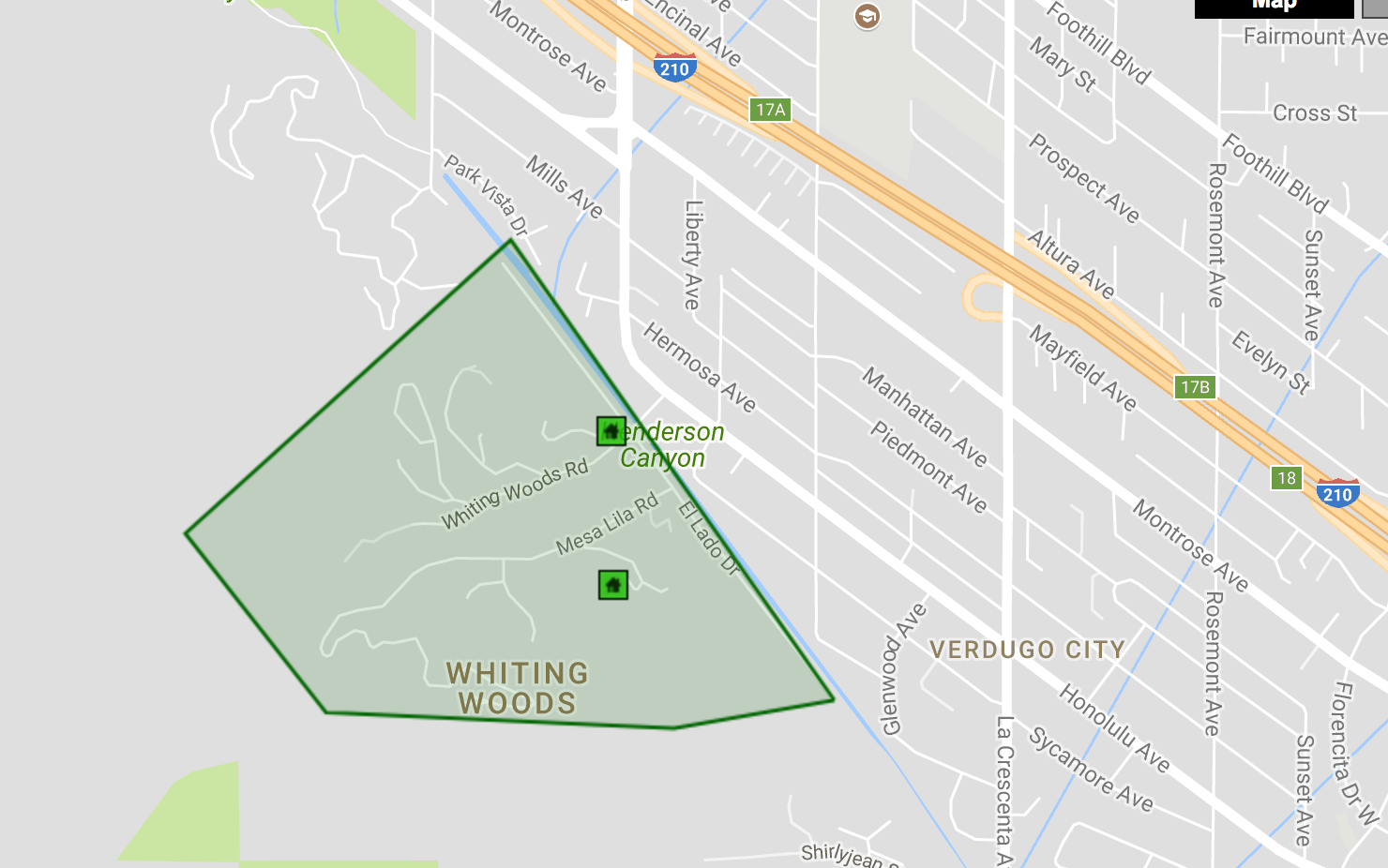 Why Whiting Woods?
I often describe this neighborhood as a magical place where fairies come out to play in the evenings. Majestic oaks are everywhere and an active creek runs down Whiting Woods Road- many homes have picturesque little bridges that cross the creek into their driveways. This is why my buyers love to see homes in this neighborhood.
What do Whiting Woods homes look like?
While the most common architectural style is the long, low California Ranch, Whiting Woods is home to some of the most fabulous Mid Century homes in the entire area. There is a gorgeous Lautner, a couple of Neutras and this incredible 2013 Mid Century Contemporary that recently entered escrow.  Its list price was just shy of $4.6 million! (click the link to see incredible pictures.  This one is a stunner!)
Is there hiking in Whiting Woods?
One of the best hiking trails begins at the end of Whiting Woods Rd. Whiting Woods Motorway Trail starts as you pass the locked gate. Be prepared for a pretty steep climb for about 20 min, or so but it isn't all like this, so muscle through and you'll be rewarded! Total distance to the "top" is 2.6 miles for a round trip of 5.7 miles. Total elevation gain in 1735, according to alltrails.com. This is a sunny hike and I prefer to do this in the late fall when morning mists contribute an otherworldly feel.
What are the homes prices like in Whiting Woods?
The homes in this area range in price from the low $700,000 to that astonishing $4,590,000 contemporary.
Here is a list of the homes that have sold in the neighborhood in the last year.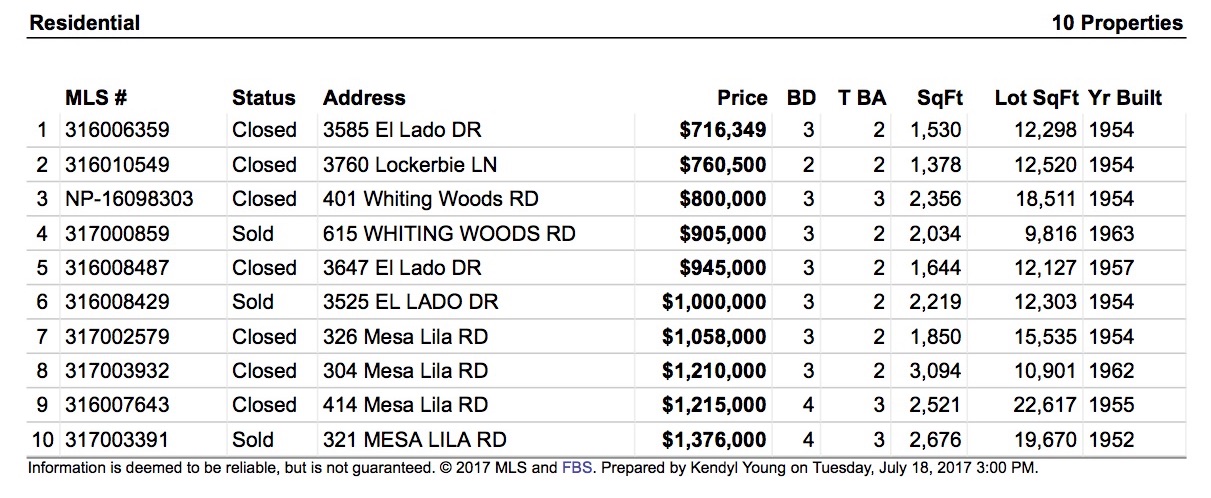 Whiting Woods has some interesting history
There is a bit of little-known history about Whiting Woods! In the book, "Murder & Mayhem in the Crescenta Valley" local historian Mike Lawler and co-author Gary Keyes tell us that Whiting Woods was the scene of Crescenta Valley's only racially charged murder.
In 1918 there was a former whorehouse and bar that had been converted into the La Crescenta Lodge- a speakeasy in the area of Prohibition. A black employee was thrust into the middle of a tussle that was both political and money driven (plus there was an extra marital affair thrown in for good measure!). The black employee, John Allen, was threatened and afraid for his life when he shot Jack Ronsie, a white married man who had brought his 16 year old girl friend for a good time. The defense maintained that Ronsie initiated the confrontation and that Allen shot in self-defense.
Allen was convicted of involuntary manslaughter and sent to San Quentin. Allen died in San Quentin of an "accident" before his sentence was up.
This book is a complete page turner and a MUST for anyone thinks we live in a sleepy community where nothing ever happens! Click here to buy this book Murder & Mayhem in the Crescenta Valley on Amazon (affiliate link).
Whiting Woods is very different today!
Today Whiting Woods is filled with a very diverse and welcoming population.  Many are long time residents who are retired and love a neighborhood bridge game.  There are also a lot of relatively young families who love the outdoor setting and safe, neighborhood feel. Most are educated and upper middle class with a healthy appreciation for community.
I want to love in Whiting Woods
Want to know what is available in Whiting Woods today? Fill out the form below OR hit the chat button at the bottom of your screen. A DIGGS Team member will get you what you need, pronto. And, don't worry- no stalking or pressuring. Just information.