We would love to hear from you!
Send us a message and we'll get right back in touch.
Main Content
Welcome To Rossmoyne
Historic homes for sale and treelined streets – the perfect place for evening strolls or a game of catch at the park. There are deeply beautiful historic homes for sale and character homes on wide, tree-lined boulevards in the Rossmoyne. It is one of the most uniformly beautiful Glendale CA neighborhoods.
Featured Video
A look into the Rossmoyne neighborhood of Glendale, CA through the eyes of a resident proud to call this neighborhood her home!
Recent Listings In Briggs Terrace
Sorry we are experiencing system issues. Please try again.
BRIGGS TERRACE LOCATION
Briggs Terrace is located near the top of Briggs Ave, just before it takes a mean right hook onto Shields Ave. It extends all the way up Canyonside Road.
WHAT PEOPLE LOVE
Briggs Terrace offers the best of two worlds- peaceful mountain community living just minutes away from suburban and big city living. A large number of the homes were built in the later 1950's and there are quite a few eclectic character homes built in the 20's and 30's. One of the homes was converted from the original water tower placed there by Dr. Benjamin Briggs himself!
This is the place for people who value nature, quiet and feeling apart from city life. It is so tucked away that rumor has it that Clark Gables and Greta Garbo had a love nest here!
There is a wonderful article about the water tower home here. Read: Briggs Water Tower, The Oldest Home In CV? Can you see where the water tower once stood?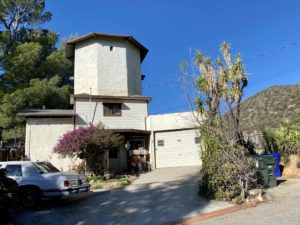 What People Don't Love
It can add as much as 15 – 20 min to any drive you might take. Also, fire insurance can be more expensive or difficult to get from mainstream insurance companies.
SCHOOLS
Mountain Ave is considered one of Glendale's top schools. However, the wise parent should find out the current state of the Sagebrush transfer. If the transfer is approved, a large number of Mountain Ave. students could transfer to La Canada elementary schools. This issue has been around since the 1950's but recent events have made the possibility far more real.
Rosemont Middle School
Crescenta Valley High School
Clark Magnet School
La Crescenta-Montrose Neighborhoods
Get Insider Intel
Cool Homes. News You Can Use. No Spam.