We would love to hear from you!
Send us a message and we'll get right back in touch.
Main Content
Welcome To Rossmoyne
Historic homes for sale and treelined streets – the perfect place for evening strolls or a game of catch at the park. There are deeply beautiful historic homes for sale and character homes on wide, tree-lined boulevards in the Rossmoyne. It is one of the most uniformly beautiful Glendale CA neighborhoods.
Featured Video
A look into the Rossmoyne neighborhood of Glendale, CA through the eyes of a resident proud to call this neighborhood her home!
Recent Listings In Highway Highlands
Sorry we are experiencing system issues. Please try again.
WHAT PEOPLE LOVE
Highway Highland homes are typically the most affordable single family homes in the entire Glendale Unified School District.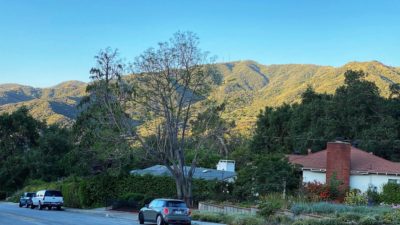 Rumor has it that that the Avenues were popular with the trades people working in the studios in the 1940's. The small lots were affordable and a worker could buy one with a single paycheck. The homes they built were called "Paycheck Homes" because were built, a little at a time, with each new paycheck.
This practical frugality also led to the La Crescenta Rock Homes that were built with native stone that washed to the valley floor from the San Gabriels. Seven of these treasured Rock Homes are located in the Highway Highlands, four of them on 4th Ave.
What People Don't Love
The streets are narrow and so are the lots. Highway Highlands can feel quite crowded.
SCHOOLS
Dunsmore Elementary
Rosemont Middle School
Crescenta Valley High School
Clark Magnet School
La Crescenta-Montrose Neighborhoods
Get Insider Intel
Cool Homes. News You Can Use. No Spam.