We would love to hear from you!
Send us a message and we'll get right back in touch.
Main Content
Welcome To Rossmoyne
Historic homes for sale and treelined streets – the perfect place for evening strolls or a game of catch at the park. There are deeply beautiful historic homes for sale and character homes on wide, tree-lined boulevards in the Rossmoyne. It is one of the most uniformly beautiful Glendale CA neighborhoods.
Featured Video
A look into the Rossmoyne neighborhood of Glendale, CA through the eyes of a resident proud to call this neighborhood her home!
Recent Listings In Highland Park
Sorry we are experiencing system issues. Please try again.
WHAT PEOPLE LOVE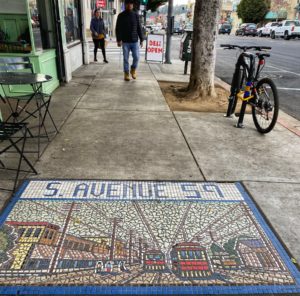 Like most of Northeast Los Angeles, people love the central location. Everything – Downtown Los Angeles, Old Town Pasadena, Glendale and the Valley is within an easy access radius.
Highland Park has changed dramatically over the last 20 years. Back then the area was working class and heavily Latino, but today it is Hipster Central.
New businesses spring up everyday – hip and interesting bars, eateries, boutiques and services unimagined by this Highland Park Native. In addition, old buildings and businesses are seeing new life. The Highland Park Bowl (Mr. T's) and the Masonic Building have been renovated and reenergized.
People love the character and texture of the homes and topography. Craftsman, Mexican and Spanish bungalows are nestled in gentle hillsides. On the eastern edge of the neighborhood, in Garvanza, an important center of the Arts and Crafts movement flourished, beginning with the relocation of the Judson Studios from downtown to its current location on Avenue 66, just south of York Boulevard.
5 COOL THINGS TO DO IN HIGHLAND PARK
Bowl at Mr. T's Highland Park Bowl
This super cool bowling alley and bar is Los Angeles oldest bowling alley. It enjoyed a glorious renovation and rebirth as a Steampunk bowling alley and it is an absolute TRIP to visit.
Tour Judson Studios
Judson Studios is the oldest family run stained glass studio in America. Located in the historic Garvanza, this is a local treasure. Second Tuesday at 2:15. Tour Information Here. (scroll to the bottom of the page)
Visit Chicken Boy
Imagine tootling down N. Fig Street, minding your own business, when all of a sudden you are confronted with a 22 ft. high Boy… with a Chicken Head. Find out the true story behind Chicken Boy and then go and visit!
See Heritage Square Museum
This collection of Victorian Painted Lady homes is a living history museum that explores the settlement and development of Southern California from the Civil War to the early 20th Century, offering visitors a look into the everyday lives of Southern Californians at the close of the 19th Century. Tour Information.
Shop Galco's Soda Pop Stop
This is an entire store devoted to the world's most interesting soda pop! All you favorites, even soda you thought was extinct, plus exotic and rare soft drinks from around the world. They also carry a selection of vintage candy. Visit the website.
SCHOOLS
Los Angeles Unified School District is one of the largest school districts in the country. Check the schools attached to your home of choice with the Resident School Finder Tool.
There are also six programs for the School of Choice. Click the link for more information and application information.
Explore Additional Popular Northeast Los Angeles Neighborhoods
Northeast Los Angeles Neighborhoods
Get Insider Intel
Cool Homes. News You Can Use. No Spam.