Is The Shake Shack Worth The Wait?
Is The Shake Shack Worth The Wait?
Famed New York burger joint, Shake Shack, opened in Glendale CA. We have read all sorts of glowing reviews and have observed consistently long lines. And this made us wonder…. what burger is worth a 30 – 60 min wait?
Never fear- DIGGS is here to scope it out for you!
Here is our food just before the inhalation process began…
And here is our judgement after consuming more calories than we normally have in an entire week.
Bottomline: The burger is not as good as our beloved In 'n' Out. However, the fries and the shake (or frozen custard) were amazing!!! I forget to mention in the video… that Louisiana Hot Sauce? I mixed it with the ketchup and dipped the fries. So, so, good!!!!
I will go again, but first I need to work off the ten pounds I gained after this meal.
On another note, Greenleaf is just two doors down and I've eaten there 3 times already! I snapped this picture today…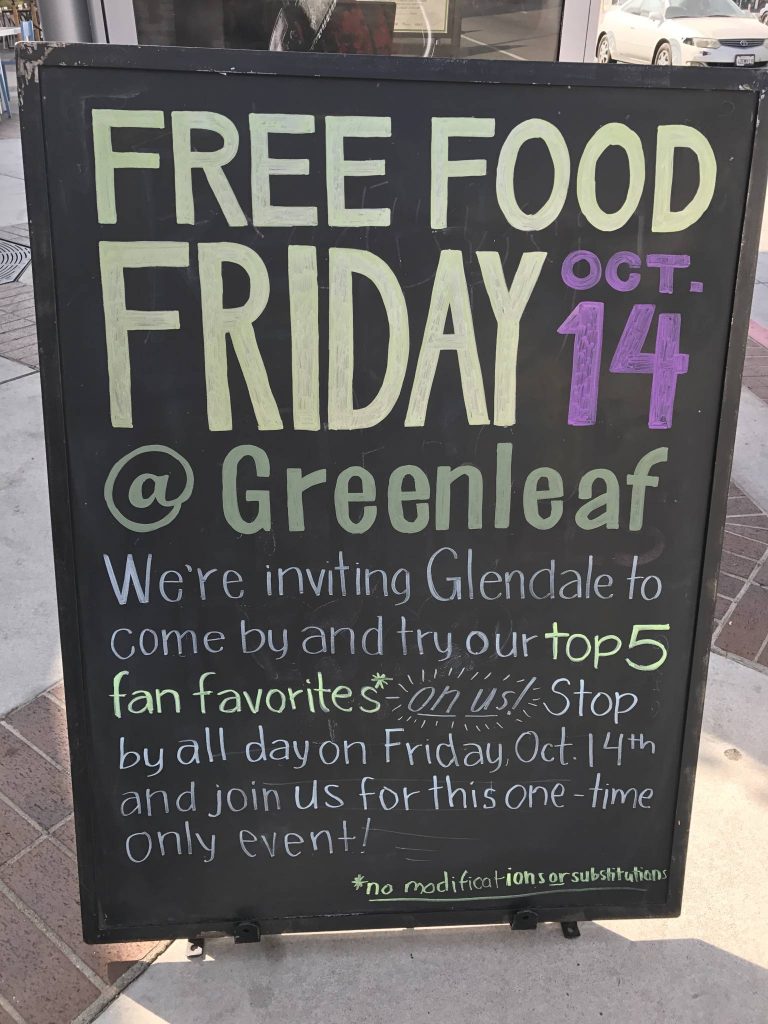 Free food? Count me in!