Pick of The Week – Gorgeous Altadena Estate
Pick of The Week – Gorgeous Altadena Estate
Lovers of Glendale CA real estate often pay attention to neighboring communities like Altadena, Ca. This stunning home is just one reason why they do.  When it comes to English Elegance this new listing in Altadena takes the cake.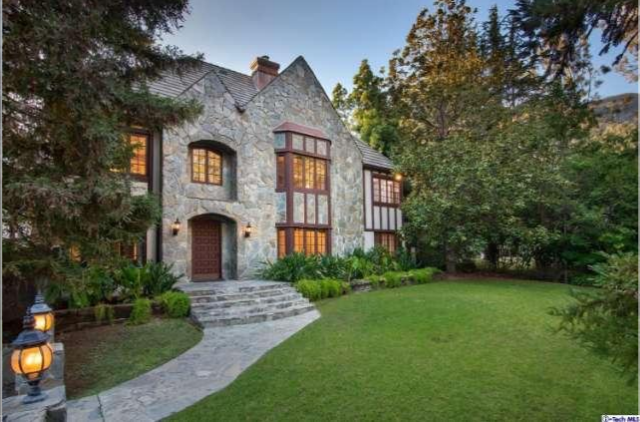 Here are the thoughtful marketing remarks from the listing agent:
Live like a lord in this stately English manor! Nestled in the foothills of Altadena just steps from the Eaton Canyon hiking trails lies this impressive estate. Approaching the house it is clear this is no ordinary home. The grand entry reveals a gently curved main staircase that separates the entry from the spectacular 2-story open living room. It is clear, this space is the heart of this very special home. Other highlights include the spectacular family room with soaring ceilings and adjacent game room and the palatial master suite that occupies the entire north wing. The backyard is the epitome of Southern California indoor/outdoor living, the expansive veranda is a wonderful shady spot to read a book, the pool with vast Bouquet Canyon stone decking is an inventive freeform design, and the focal point of the yard is a striking, avant-garde waterfall. This magnificent estate with it's modernized light-filled floor plan and thoughtfully designed grounds provides a unique opportunity for a very fortunate buyer. A 52-week vacation is yours in this Altadena showplace!
Wow- I want to live there, do you?
Click the address for all of the stunning pictures and details.