We would love to hear from you!
Send us a message and we'll get right back in touch.
Main Content
Welcome To Rossmoyne
Historic homes for sale and treelined streets – the perfect place for evening strolls or a game of catch at the park. There are deeply beautiful historic homes for sale and character homes on wide, tree-lined boulevards in the Rossmoyne. It is one of the most uniformly beautiful Glendale CA neighborhoods.
Featured Video
A look into the Rossmoyne neighborhood of Glendale, CA through the eyes of a resident proud to call this neighborhood her home!
Recent Listings In Glasell Park
Sorry we are experiencing system issues. Please try again.
WHAT PEOPLE LOVE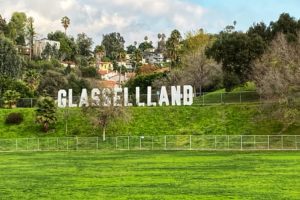 Glassell Park has been holding it's own against the more famous Highland Park. While gentrification is not as intense as it is in Highland Park, educated and creative young people have been moving in, attracted to the reasonable prices and charming homes.
People love the easy location close to Downtown LA, Glendale and Old Town Pasadena. Forest Lawn is just over the border and interesting shops and eateries are tucked into all sorts of odd corners. There is the area's only (to my knowledge) Hungarian restaurant on Verdugo Rd.
Residents are passionate about their little corner of Los Angeles. Street artist Justin (no last name, because, artist) created the famous Glasselland sign in the style of the Hollywood sign. There is a bit of rebellion in Glassell Park about being lumped in with their more famous neighbors, Highland Park and Mt. Washington.
What People Don't Love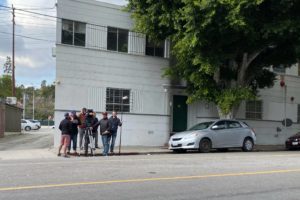 The filming crews. This is actually a Los Angeles problem, not really a Glassell Park problem, but filming crews are a real pain in the toochis. They take up all the parking, yell at you when you try to walk down the street and they can slow, or even stop traffic with their cars on a trailer thingy. I stumbled upon one the day I was shooting for this page.
Now, if you are not a resident you are thinking- "but Kendyl, don't you love seeing the celebrities?" The short answer is, "who cares?". Here's the thing – celebrities are actually hard to spot. 90% of a film crew's time is setting up and waiting. The actors are safely tucked into their little trailers most of the time.  And, even if you DO spot one (especially in the wild) they rarely look the way you expect, they don't really want to talk to you and they are just regular schmos. (normal people)
SCHOOLS
Los Angeles Unified School District is one of the largest school districts in the country. Check the schools attached to your home of choice with the Resident School Finder Tool.
There are also six programs for the School of Choice. Click the link for more information and application information.
Northeast Los Angeles Neighborhoods
Get Insider Intel
Cool Homes. News You Can Use. No Spam.