Janssen's Cleaning Service
Janssen's Cleaning Service
It's time for Spring Cleaning Tips for your Glendale Ca home. Last month we talked to Organizer Vivien Mayhue about organizing your DIGGS. On this month's episode of Love Your DIGGS we talk to the cleaning experts Janssen's Cleaning in Montrose.
DIGGS Market Moment
Before we dive in, however, let' pause for the DIGGS Market Moment.
Today is April 23, 2019. The rest of the country is talking about a slowing real estate market, but is that true in Glendale? If you compare quarter to quarter, there are fewer homes for sale and the number of homes entering the purchase contract is up. This means conditions are slightly BETTER for home sellers than this time, last year.
Average price per square foot is also up a modest 3.7%.
However, it sure seems like there are more signs in the yard and we are starting to see "price reduced" advertisements. This means that while many homes are selling right away with multiple offers, many others are lingering on the market. 33% of the listings currently on the market have had a price reduction.
These are uncertain times…
In other news, DIGGS is just full up with great listings! Step right up and get one for your very own! Sign up for our weekly newsletter to be the first to find out what's coming on the market.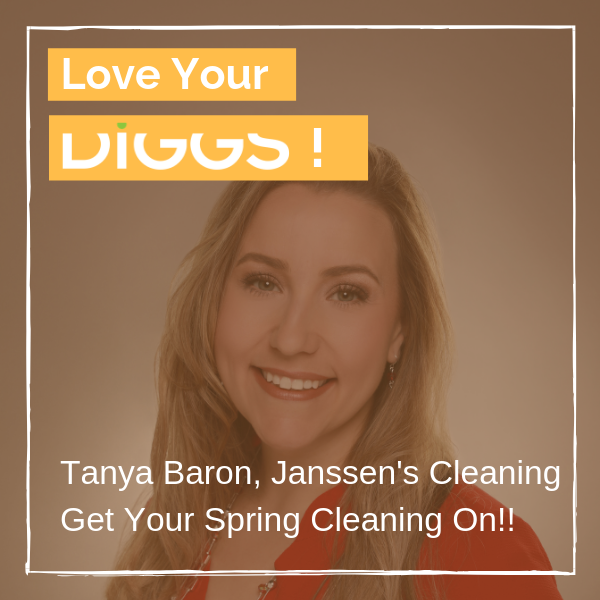 SHOW NOTES:
Things You Should not DIY!
DIY Gone Bad – spot cleaning with the wrong solution. You can damage colors or leave a residue – that's like washing your hair without rinsing out the soap, it ATTRACTS more dirt. A lot of the cleaners from the market are like that and can create a bigger problem than you had before
Rug cleaners from the supermarket – there is not enough power to extract enough water and that can create a lot of damage to the underlying floor.
Most Overlooked Items to Clean
Least thought of thing they can clean- natural stone restoration. Return the shine, fill the pits. Any sort of hard surface is often overlooked.
They also clean mattresses. Helps remove dust mites and allergens.
Things you should clean every year :
all your floors and fabrics every 12 – 24 months. If it is just the two of you, every 24 months.
Change air filter in your HVAC system.
How To Deal With Disasters
When disaster strikes you need to call ASAP. Any dark or red color are the most difficult to remove.
Pet urine is also very difficult.
Get paper towels or towels to sop up the liquid. Go to dirtisgone.com for a DIY chart for disaster handling.
The difference between a cleaning company and a maid service?
Maid service is the daily/weekly chores needed while Janssen's is more deep cleaning
What are the best questions to ask to know if a company is trust-worthy?
Make sure they are insured, workman comp and liability insurance
Reputation – how long in business
Ask for referrals, friends, neighbors or Nextdoor
Ask about their systems – best is "hot water extraction" or steam cleaning. Avoid "dry cleaning" unless you have a delicate upholstery piece.
Ask about environmentally safe products. "Are your cleaning products green"
Neighborhood chatter on Facebook seems more accurate than reviews on Yelp.
Top Tips
The best policy is to apply a fabric protectant before disaster strikes!
Don't wait until there is visible soil – at that point the damage has already happened.
Contact:
Janssen's Cleaning
dirtisgone.com
818.249.1175
Podcast: Play in new window | Download
Subscribe: Apple Podcasts | Google Podcasts | Spotify | Stitcher | Email | TuneIn | RSS