SAFETY FIRST HOME BUYING
COVID-19 COMPLIANT HOME BUYING PROCESS
How Does Coronavirus Impact Home Buying?
Coronavirus impacts the home buying process – everything from the initial consultation through escrow and inspection process. Physical showings are significantly different and open house events are forbidden.
Coronavirus has changed everything about buying a home, but we are not in a panic. I've been through multiple recessions and I know how to "make it work" for my clients!
The health and safety of our clients and community is our top priority! We've rebuilt our home buying process from the ground up to make the most of today's rules and recommendations.
We've been on that cutting edge of digital marketing for years, but we are seriously upping our game.  Some of our innovations are so good, we will incorporate them into our standard business practices!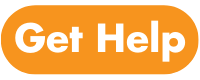 Virtual Consultations
One of the biggest coronavirus impacts on home buying is with in-person meetings.
We offer One-Click video conferencing that will allow us to meet, almost as in person. We are also comfortable with any system you might already use. We'll assess all your options and review the fast-changing lending environment.
Coronavirus Impact On Home Price
You probably have an opinion on how the impact coronavirus on home values, now or in the near future. Is it crazy to think you are hoping for "deal" relative to what prices were before Covid-19?
In general, we are not seeing a marketwide softening on price, but we have seen isolated incidents of "good deals".  We'll help you understand what a "good deal" looks like and set realistic expectations.
You might want to bookmark my Coronavirus MLS Tracker, tracking real estate activity in your local area every single week.
Safety First Home Showings And "Open House"
We follow strict home showing protocols approved by the California Association of Realtors in cooperation with the Center for Disease Control. We use the proper legal forms and disclosures and provide complete booties and gloves when needed. Face masks are not provided but required.
In order to physically view an occupied home, you will need to make an offer. It was unthinkable to make an offer "sight unseen" in the pre-covid market, but it is necessary today. You might feel this is too scary, but you also don't want to lose out on a great deal. We'll help you understand how to keep your risk at an absolute minimum.
Physical Open House is not possible under today's conditions. This means you can visit more homes in less time, from the comfort of your own home! We can provide perspective and context as we view these homes, virtually, together.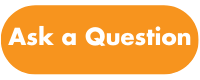 Safety First Escrow Process
Getting a home under contract is the first big step in the home selling process, but there is an entire process ahead.
You might worry that a coronavirus impact on the home buying process is a decreased ability to thoroughly inspect a home prior to close of escrow. That is not the case. We have access to a full complement of experienced and trustworthy inspectors and tradespeople.
We also make sure everything from the home appraisal to the notary is safe and compliant and almost all paperwork and signatures are handled digitally.
There are a few places (like a notary) where a physical meeting is legally required. We know how to do that in a safe manner as well.
How Is Coronavirus Impacting Home Sales Now?
Our Coronavirus Impact on Real Estate Page has current sales information and timely information articles.
Bonus Read: City of Glendale Coronavirus Dashboard


Did We Sell A Home Near YOU?!
This is an interactive map of our sold homes. Did we sell a home in your target neighborhood?
What our Buyer Clients say
I had only a few days left to identify properties for a 1031 exchange, Kendyl Young at DIGGS came thru like a champ. Simply put, she is a pro.
My husband and I are first time home buyers and I am so glad I reached out to Kendyl and her team at DIGGS to help us through the process. They walked us through what to expect with contracts, they sent weekly updates of what to expect while we were in escrow, and it really felt like my husband and I had a whole team of experts helping us as we went through this process. I highly recommend DIGGS.
Kendyl and Carin were really easy to work with! Carin represented us in purchasing our new home. She was sweet and eager to help us throughout the entire process. Thanks again to the DIGGS team.
THANK YOU SOO/SIMONE/KENDYL AND TO DIGGS FOR HELPING US GET OUR FIRST NEW HOME!!!! Soo was very kind, knowledgeable, and easy to work with. Not to mention very informative, and supportive of our needs. Soo is the best as they come as she really takes an invested interest in you and is honest enough to help you avoid pitfalls when looking for a home. She exudes a positive and winning attitude, and I highly, highly recommend her to all of those who are seeking an agent. I had a hectic work schedule and I bugged her a lot peppering her with lots of questions from the baby steps of how to buy a home up through the entire escrow process! Simone was also instrumental in expediting the escrow ordeal and providing us with constant status updates. She was very kind and patient with me when I needed clarification on escrow forms and housing docs. Kendyl was very responsive, and organized, helping to expedite the escrow period in a smooth, and timely manner. Again, thank you DIGGS!!!
Kendyl and company (especially Carin) were incredible to work with. This is my second time with Kendyl and her and Carin are going to sell my house for me as well. I'll never use another realtor!
Eric and Kathy H., Los Angeles
Soo Young made my home buying experience so easyyyyyyyyy!!! We were very impressed on how knowledgeable and kind, and supportive Soo Young was of our needs. She's flexible, and honest in providing feedback and advice which was crucial as first time home buyers. Soo knows the market, and was very responsive and full of positive energy. She really looks after you and does not rest til you find the place you want to rest in. Thank you Soo Young for all that you did for us from home searching and up through the escrow period!! :))))
Kendyl & Co. were sensitive to my needs and accommodated me when it became necessary to put the sale on hold until I could vacate the house. I will be forever grateful to their kindness.
It was a pleasure working with Jake Lindauer at DIGGS. He was professional, knowledgeable, and incredibly patient with our nearly year-long search for a home. We finally found the perfect spot.
Our DIGGS agent, Soo Lee, was always responsive, patient, and positive during our nearly year-long house hunt. She responded very quickly to texts and calls and was willing to make last-second arrangements to visit properties with us. Kendyl and Soo's strong relationships within the real estate network often gave us an advantage over other buyers when making offers. We're extremely happy with the condo we settled on. With Soo's help, we saw many properties in different neighborhoods and felt confident that the condo we ended up in was a great choice for us. Thanks, Kendyl & Soo!!
Carin was our buyers agent and I cannot say enough good things about her. In a seller's market, it is difficult to find an agent willing to truly represent the buyer. Carin is the exception. Not only is she knowledgable about the market and process but she is also very good at understanding the buyers wants and needs. She is very honest and not just out to get her commission. She is patient and extremely customer-focused. The DIGGS agency was a great resource as well. They have excellent vendors at their disposal for inspections:quotes. Their electronic docent service made everything quick and easy. We got our dream house, beating out many other offers and we got it at the right price! Couldn't be happier!
Kendyl's team was very helpful and patient with me as I found my perfect home!
Professional, warm, knowledgeable, supportive. Carin Hoffman was the best. Kendyl DIGGS spent time with me to help me understand my escrow papers when Carin had a family crisis, and she was also very professional and knowledgeable. They are a terrific organization.
The entire team in general was great to work with - Kendyl, Carin, Melissa, Stan, Simone, and Soo. They are all very friendly and pleasant to work with. They guided us though escrow and made the process as smooth as possible. Extra special thanks to Carin for being patient with all our requests to visit homes at the very last minute, for answering all sorts of questions we had and over a long period of time. We truly appreciate her time and attention to our needs. Kendyl has also been a tremendous support with guiding us through the buying process and giving us her expert opinion when we came to a fork in the road. Overall it's been a great buying experience. Would definitely seek help from them again! Now on to selling our current home with DIGGS. Work your magic team!!! We're depending on you! 🙂
Working with Soo was a dream! She was patient and helped us fully understand the process of buying a home. She made it extremely easy to understand, introduced us to our broker and was always willing to check out homes with us on short notice. Can't speak highly enough of the level of service, friendliness and assistance that Soo provided us while buying our first home.
Are you ready to contact the TOP Glendale Ca, Broker?
Contact Kendyl Young
CALL (818) 482-1885 (direct line), TEXT (818) 946-0106 or EMAIL [email protected]
You'll get Straight Talk, no Sales Talk