Multiple Offers or Bidding Wars Do's and Don'ts
Multiple Offers or Bidding Wars Do's and Don'ts
It seems like multiple offers or a bidding war happens on nearly every property these days. How does a buyer deal with the madness?
On the one hand you need to search for the perfect home and fall in love enough to make an offer. But, when you do, it feels like entering a cage match where no one tells you the rules. Only one buyer can buy the home – the rest must say good bye and move on to fall in love with another home.
Multiple Offers are brutally hard for home buyers. Would it surprise you to find out that a bidding war is also really hard for the home seller?
The Astonishing Secret About Multiple Offers
We all know how hard the bidding war is for the home buyer.
But no one realizes that it is hard for the home seller and the listing agent as well!
The seller is trying to figure out, money aside, which buyer will help them achieve their hopes and dreams for the future. Who will deliver the right closing date or treat the seller with respect throughout the process? And who might derail their plans with broken promises or shenanigans?
The highest offer has the best chance of winning, but would it surprise you to know that the top two or three offers are usually super close in price? The winning offer usually has something extra – something that makes the seller feel safer or less stressed. Maybe it is extra time to move or a quick close of escrow.
Now here is where I am going to be super annoying (#sorrynotsorry) – I have a treasure chest of secrets for making my client's offers special/extra, but they are reserved for DIGGS clients. You know what to do if you wanna get 'em, right?
Ready To Call Kendyl? Call or text: 818.485.4535
Make An Offer In A Bidding War
There are homes that are "good enough". Any one of them will check most (even all) of your boxes and seem affordable. But you aren't attached, there is no love. It's a house that works and  if you get it for the right price you'll be thrilled.
You are willing to Make An Offer.
This usually means  you don't pay "too much" for the home. This could mean you want to offer just enough to beat out the other buyers or you will only offer based on an internal calculation of what the home "needs".
This is a sane, rational and sensible game plan. It is business like and safe.
Do's and Don'ts For Making An Offer In A Bidding War
DO
Study the comparable sales as well as comparable homes currently available
Gather as much intel as possible

Seller timing and motivation
Agent negotiation habits and style
Market interest in the home

Leave room in your offer to go up
DON'T
Bonus Read: How Offers and Counter Offers Work
Buy The Home In A Multiple Offer Situation
If you are lucky you will find a home that sings to your soul. Walking in the front door is like greeting an old friend and you don't even have to imagine your life, there. You just know.
You want to Buy. This. Home.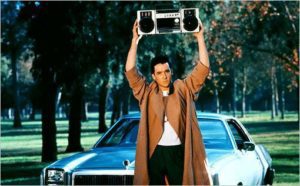 I know. You feel sick to your stomach. Will you be able to win this home in a bidding war? Will your heart be broken? This is is worse than dating!
Now is the time be bold. Make the best offer within your power, don't hold anything back.
When you are willing to Buy The Home in a multiple offer situation you are looking at the long term. You aren't trying to finesse a business deal – you are securing a home for your families future.
It might not be enough. You might get outgunned by another buyer and I won't lie to you… it's gonna hurt. But this is infinitely better than wondering if you could have bought the home if you'd just gone all in.
Do's and Don'ts For Buying A Home In a Multiple Offer Situation
DO
Be crystal clear on your budget
Understand likely appraised price
Do consider waiving contingencies.
Put your best offer upfront
Bonus Read: The Three Big Contingencies Of A Home Purchase
DON'T
Count on a counter offer. In fact, tell them how you went "all in" from the very start.
Worry about what other people might do.
Any Multiple Offer Situation Do's and Don'ts
Find out what the seller wants besides price.
Give the listing agent everything they need in one tidy package
Include a personal note about why you love the house
Don't depend on a counter offer from the seller. You might not get one.
Do you want more practical advice on how to buy a home? Click to skim our Ultimate Home Buyer's Guide – a collection of our most popular blog posts for buyers.