We would love to hear from you!
Send us a message and we'll get right back in touch.
Main Content
Welcome To Rossmoyne
Historic homes for sale and treelined streets – the perfect place for evening strolls or a game of catch at the park. There are deeply beautiful historic homes for sale and character homes on wide, tree-lined boulevards in the Rossmoyne. It is one of the most uniformly beautiful Glendale CA neighborhoods.
Featured Video
A look into the Rossmoyne neighborhood of Glendale, CA through the eyes of a resident proud to call this neighborhood her home!
Recent Listings In Emerald Isle
Sorry we are experiencing system issues. Please try again.
EMERALD ISLE LOCATION
Emerald Isle is located between Camino San Rafael to the west and Chevy Chase on the East. La Cañada is to the North.
WHAT PEOPLE LOVE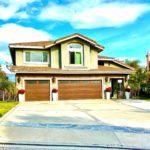 When Emerald Isle was developed in the late 1960's it was considered THE destination neighborhood for the up-and-coming professionals in Glendale. People love the modern open floor plans, vaulted ceilings, and flat, regular backyards.
A little-known fact – Emerald Isle is one of the quietest neighborhoods in all of Glendale. It is the only place where the hills block almost all ambient traffic noise from the 2 or 134 freeways.
Also little known fact – the drive down Camino San Rafael from Emerald Isle is spectacular in the winter. You can see the skylines of several different cities as you drive down the mountain because the air is crystal clear at this time of year.
What People Don't Love
If you love living in the hills – if you love being surrounded by nature and the absence of traffic noise – you'll need to sacrifice some convenience. Add a minimum of 10 min to any drive you currently make, just to get off the hill.
Also, you should never drink and drive, right? This is triply true if you live in Emerald Isle. Ask me about the time my mom crashed her car along Camino San Rafael…
SCHOOLS
Emerald Isle kids belong to Glenoaks Elementary which is a very special school. It feels safe and protected because it is tucked up into Glenoaks Canyon – strangers have absolutely no reason to be there. As a result, parents, teachers and students share a special bond.
Woodrow Wilson is the middle school (A FLAG school for Armenian and Japanese language immersion) and Glendale High School was recently named US News and World Report, Silver Medal, America's Best High Schools. BTW, if you EVER get the chance to attend Glendale HS Dance recital, go. Those kids are crazy talented and it's better than an episode of So You Think You Can Dance.
Get Insider Intel
Cool Homes. News You Can Use. No Spam.