New Glendale Eateries – To Eat or Not to Eat?
New Glendale Eateries – To Eat or Not to Eat?
Coming this September 2016, a whole slew of restaurants will be opening across from The Americana at 252 S. Brand Blvd. Egglsut, Mainland Poke Shop, East Coast's Shake Shack, Philz Coffee from San Francisco, Greenleaf Gourmet Chopshop and perhaps more. Our Glendale neighborhood is really turning into a hub for new, trendy eateries thanks to the Caruso Team and The Americana at Brand. Who would have guessed that the once quiet, sleepy Downtown Glendale would turn into such a destination spot for even the coolest Westsiders and Hipsters to head to?!
I am a huge fan of burgers and have tried almost every place that has been talked about across the great U.S. of A. Umami Burger, The Counter, Burger Bar Las Vegas, Shake Shack, In-N-Out, Tommy's, White Castle, Winstead's, The Apple Pan, Pie and Burger and a few small joints along the way. In my personal opinion, I just couldn't justify Shake Shack's prices and long lines. Yes, the shakes were good but nothing that made them stand out. Their burgers were okay. I have definitely eaten better ones. I think I'll just hop off at Harvey Ave. exit and stick with my fave In-N-Out.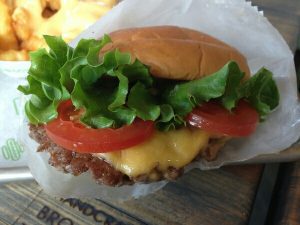 Eggslut's original location is in the Grand Central Market in Downtown L.A. They opened up a location inside the Cosmopolitan Hotel in Las Vegas and a new location will open up this Summer in Venice, CA. Glendale is lucky that we will be able to proudly boast the third So Cal location. I'm eagerly awaiting its arrival… For those of you who can't wait but can't easily schlep over to Grand Central Market, here's a recipe I found for Eggslut's Ultimate Breakfast Sandwich.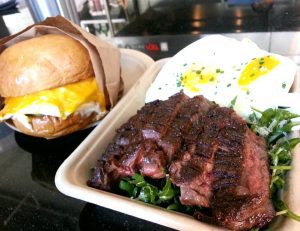 Poke has become one of the fastest growing food trend and seriously, I don't know why it's taken this long for people to discover this Onoliciousness. It's healthy, delicious, lighter alternative to beef bowls and a nice change from the usual California Roll lunch. Mainland Poke Shop has only one location, WAY over on the Westside near The Beverly Connection Mall. Prices seem fair and menu looks great. Choices of fish is Albacore, Salmon, Tuna and Chef's Choice. What I like about this eatery is that they offer kale or baby greens as the base aside from the norm of white or brown rice. So, you can have a poke salad instead of a poke rice bowl if you want to cut down on the carb intake. Nice. I will definitely be trying this joint.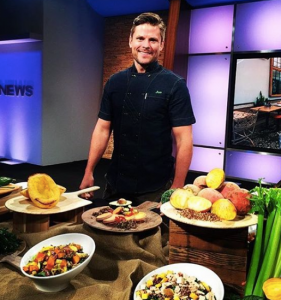 Phil Jaber created over 30 blends for his Philz Coffee. They roast their beans in their factory in Oakland and have seasonal blends, too. We love how Philz Sourcing Commitment is serious about buying green coffee beans directly from farms that do not use chemicals that are banned from the Sustainable Agriculture Network and care about social values as well as donating to programs such as Food For Farmers and World Coffee Research. Phil would fit right in with our DIGGS Tribe. The Pasadena store has opened on Lake Ave. and now, we're eagerly anticipating the Glendale store. I think our Buyer's Agent, Soo Lee, should try their Soo Good Light Roast coffee!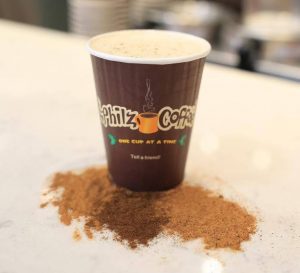 On a side note: Many have voiced their concern that traffic will be even more congested along Brand Blvd. and the parking worsening, both the City of Glendale and The Caruso Affiliated have said they will be adding more spaces to accommodate the new businesses. Now, about that Poke…
Explore the area with our Downtown Glendale Neighborhood Guide.