We would love to hear from you!
Send us a message and we'll get right back in touch.
Main Content
Welcome To Rossmoyne
Historic homes for sale and treelined streets – the perfect place for evening strolls or a game of catch at the park. There are deeply beautiful historic homes for sale and character homes on wide, tree-lined boulevards in the Rossmoyne. It is one of the most uniformly beautiful Glendale CA neighborhoods.
Featured Video
A look into the Rossmoyne neighborhood of Glendale, CA through the eyes of a resident proud to call this neighborhood her home!
Recent Listings In The Meadows
Sorry we are experiencing system issues. Please try again.
THE MEADOWS LOCATION
The Meadows is located in Northwest Altadena at the very top and to the west of Lincoln Ave. It is accessed via Canyon Crest Dr. Hahamonga Watershed Park and the La Canada JPL Campus are to the south and the Angeles Crest Mountains are to the north.
WHAT PEOPLE LOVE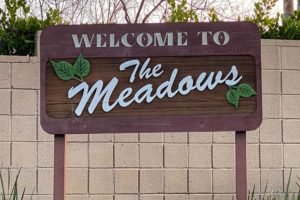 If you long to spend your days in the mountains, communing with nature, The Meadows is your place. This small neighborhood contains just 238 homes and it is surrounded by nature. In fact, it is not unusual to spot coyote, hawk, eagle and bob cat on your average evening hike along the many trails nearby.
People love feeling like they are living the mountain vacation lifestyle 365 days a year.
The views are spectacular. One of my clients hosts an annual 4th of July party and we can see a dozen fireworks shows from her backyard. Of course, she is a JPL nerd, so we discuss trajectory and payload for each new display, but it is totally worth it.
What People Don't Love
The price for such verdant tranquility is a longer drive to "life". It takes an additional 10 minutes up or down a somewhat windy mountain road just to reach the boundaries of Altadena proper. This is not the place for people who adore walking to the coffee shop on a random morning.
HOUSING
The normal Meadows home is one story and between 1500 and 2000 square feet. Many of the homes are influenced by the Mid Century style with large windows and vaulted wood ceilings. The rest are modest ranch style homes.
Because it is a mountain community you might expect narrow and difficult to navigate streets. However, The Meadows was developed as a housing tract so the streets are nicely laid out and relatively wide.
SCHOOLS
Altadena belongs to the Pasadena Unified School District. The schools of residence are:
Altadena Elementary (Arts Magnet)
Eliot Middle School (Arts Magnet)
John Muir High School (Early College Magnet)
In addition, parents can choose Open Enrollment for schools outside their School of Resident.
Get Insider Intel
Cool Homes. News You Can Use. No Spam.