Welcome to the Altadena Home Guide! Altadena is one of our favorite communities. There is a bit of untamed country atmosphere to this somewhat rural Foothill community. This is where we take clients who are creative and open, the ones who commune with nature and appreciate a good walk.
Altadena Insider Intel
If there were ever a hippy commune in the Foothills it would be in Altadena. This is a place where Urban Farming is possible, people hold Kombucha making classes in their homes and a world-class chef serves gourmet Prix fix meals in the back of a gelato shop. Oh- and the Country Club hosts a competitive dodgeball team. This is a place that likes to mess with your stereotypes.
The west side of Altadena is closer to the Rosebowl and JPL. In general, there are more affordable neighborhoods on this side. Many people desire a home "east" of Lake Ave, but those lines are dissolving because there are so few homes on the market at all. The east side of town holds the Altadena Country Club and many gracious estates.

Altadena Home Report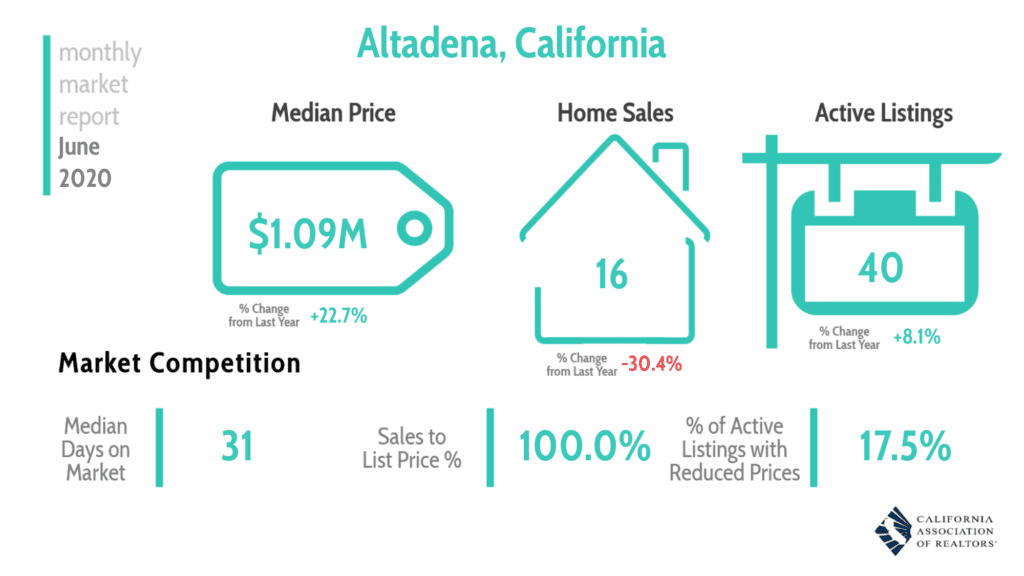 Altadena Market Report Archives
What We Love About Altadena
We are nature nerds at DIGGS, so we love world-class hikes on Echo Mountain or Henninger Flats. The vibe is relaxed – a little more "you do you" attitude than neighboring communities. And, it is still possible to get large, flat lots for decent prices.
Interesting, quirky local businesses are just starting to pop up and most are locally owned.
Stuff We Don't Love
It takes a lot longer to get anywhere else, even Old Town Pasadena. It takes most residents 15 minutes just to get to the freeway.
Altadena Schools
Altadena is part of the Pasadena Unified School District. You may have heard about the Pasadena Unified School District. It is a fair bet that everything you heard is an old myth and rumor that has plagued the school system for decades. Check out the Pasadena Unified School District website and start arranging tours to see for yourself. Also, for an interesting article on the origins of that rumor, read this article from LAist: "Are Pasadena Public Schools Really That Bad?"  (July 3, 2019)