WHY DIGGS?
We started DIGGS for the same reason most seasoned real estate professionals eventually go off on their own – a desire to do things our own way, a better way. To us, it simply means to take care of every single client and their needs in a way that we can be proud of. In that regard, we are a walking cliche. But in all the ways that matter, we believe we've managed to pull together some of the brightest and most passionate people to get the job, any job, done so that your experience with us is not just seamless, but hopefully a joyous one. We want everything we touch to sparkle, and we'll dig as deeply as we need to in each situation, no matter how unique, to get you to smile.
Here is some of what our most recent clients have said about working with us.
DIGGS –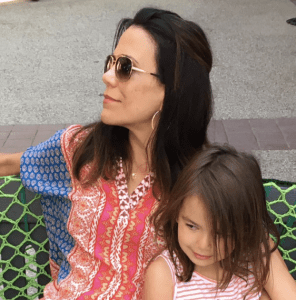 We love Carin! When we found the house we really, really wanted, Carin told us exactly what and how much it would take to get it. It was a struggle, but she helped me realize what we needed to do in order to make our goal a reality. I appreciated her input and the fact that she stuck with us through the journey. Carin has a great relationship with other realtors in the area, and that matters A LOT when it comes to finding out what other offers are on the table, and how to get yours in the lead.
Marita DeLeon
Joanne was very easy to work with and very approachable. She really seemed to work for our best interest throughout the entire process of selling our home. She was quick to respond to any questions we had at any time.
George
Joanne was a pleasure to work with during the buying process. Here relentless work ethic, knowledge of real estate and friendliness throughout our transaction made this process absolutely great. We would highly recommend here to anyone thinking of buying or selling.
John
Joanne helped us buy our home from friends, which can be more complicated than you would think, and was able to smooth over each bump that came up (including helping us explore other options "just in case") in the process. She is professional, knowledgeable, and also a fun person to spend time with (and you can spend a lot of time with a Realtor, so that's important!). I would recommend Joanne without hesitation to anyone looking to buy a home in the area.
Melissa
Joanne was absolutely amazing to work with. She helped us sell our home and buy a new one. We had numerous issues to work through both with our buyers and the sellers and Joanne was always able to quickly coordinate with others to come up with favorable solutions. It seemed as though everyone was out to challenge us but, with Joanne, we overcame everything. In addition to being or realtor, I can truly say that Joanne has become our friend through this process because she was such a delight to work with and an overall wonderful person. I would highly recommend her to anyone looking to sell or purchase anywhere in the NoVA area!
Sharon and Bob
I would highly recommend Joanne. Our house sold in one weekend and she was able to help us navigate and negotiate the multiple offers. Great agent for military families as she has family serving and knows the stress of a PCS. Very organized and always available!
Julie and Greg
Joanne's positive "can do" attitude was exactly what I needed as I attempted to orchestrate my house hunting from afar - with limited windows of time packed around business trips. After sitting down and talking to me - and the first in-person viewings, she was able to quickly hone in on what I wouldn't be interested in which is just as important as finding those that you will like! She was just as helpful after the sale and I would highly recommend her to anyone looking for a home in the Northern VA area - especially Loudoun county.
Brad
This is the third time I have solicited Joanne's EXCELLENT service for buying or selling a home, and I most certainly plan to hire her again sometime in the future. She has always been very thorough and honest in her work which says a lot. I feel like Joanne was always there to help whenever I had a random question or needed some reassurance. She always had plenty of details to help inform me during decision making, and she has TONS of experience in the area to help me find the perfect home. She and her colleague even found a tenant for my rental unit in less than three weeks! Whether buying a primary, secondary, or income property, Joanne will make sure you get exactly what you want at or under fair market value. When all is said and done, you will feel like you've reunited with your long-lost sister!!
Erik
I cannot praise Joanne enough! I began my journey with her over a year ago when I was just exploring a new neighborhood. I knew it would require research and time to find just the right fit, and I also knew purchasing a new property would be contingent upon selling my old property. Joanne was patient and knowledgeable. No matter how many times a day I texted or called, she always responded right away with assurance and kindness. She helped me find the perfect community, fought for me as a buyer, and guided me toward the right finance options. I recommend her without hesitation!!
CW
We were moving from out of state and we needed schedule flexibility and local knowledge most of all. Joanne was extremely responsive - phone, text, email - and she knows the area extremely well. She showed us a lot of homes, so we got to know her well. We would absolutely trust her again! After our home purchase Joanne has stayed in touch to help us adjust to the new area. For example, she has also helped us get in touch with reputable services such as HVAC maintenance, house cleaning, etc. It's nice to know someone in the neighborhood is looking out for you on Day One.
John
Joanne helped us find a townhouse to rent when we first moved to Ashburn and then buy our first home in Leesburg a few years later. In both cases she was very patient, extremely responsive, and very generous with her time. We never got the feeling that she was just in it for the sale, rather she genuinely wanted to help you out. She is especially helpful when you are in the military and there is a lot of uncertainty with where you will be year to year.
Mark
Joanne was on-point at all times during our process. She willingly provided anything we needed at just about any time of the day. She was very open-minded to our needs and never pushed anything on us. Joanne was recommended to us by a friend and I would recommend her to any friend or family!
Bethaney
Really cares about her clients - She is your Realtor for life! Always there to answer questions and provide advice - calling her is the best experience you will have in real E\estate!
Sue
Joanne went above and beyond when selling my townhouse in Ashburn and has been willing to answer any unrelated real estate questions I've had since then!
JT
Extremely knowledgeable and gave us such helpful advice when she listed my house in Ashburn. Would highly recommend her - always available when I had questions and extremely professional.
Jill
Joanne is Awesome!! She helped me with a few rentals and my first home purchase. She was the one that came to me and told me about the VHDA loan, if she hadn't it wouldn't have been possible. She was there through the whole process and she is still there a year later when I have questions. She took into consideration my weird requests like, needing a good front yard for Halloween decorating?? Joanne is amazing and I have recommended her to a bunch of people.
Nicole