Sold Story – When You Need To Sell In Order To Buy
Sold Story – When You Need To Sell In Order To Buy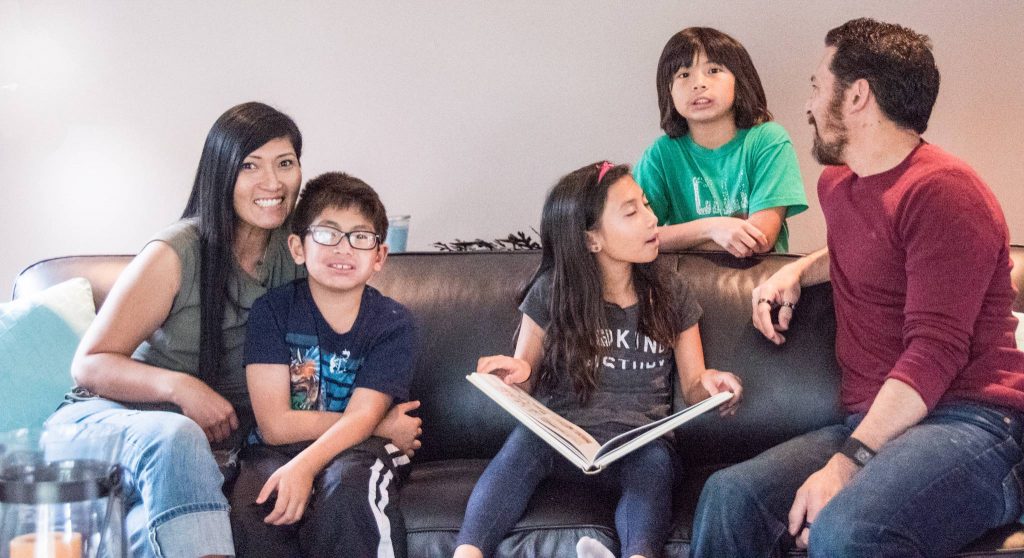 I first met Robert and Emillie at an open house in La Crescenta. They knew they needed to get their kids into a different school district, but they loved their house and neighbors. Letting go was a process….
Robert is s occupational therapist and Emillie is a registered nurse. They have three children, Audrey and Nicholas, 10 and Christopher, 8. Christopher (Keizo) is on the autism spectrum.
What was going on in your lives when you decided to make a change?

The kids were getting bigger and growing out of their room. We needed to find a decent school district that wouldn't make us work so hard to get into decent programs. We also needed to get Christopher, who has autism, into a better program.
Tell me about the house you were in and the mental shift of thinking about making the big move

We LOVED our home. We changed everything and put a lot of ourselves into that house. We were there for 13 years. Any home we were going to consider had to have features that would make the move worth it for the kids. We needed a bedroom for our daughter. We needed a backyard where we could shove them out the door and say, "go out and play" and not have to worry about them running into the street. We also wanted a neighborhood with lots of kids and allow them to have the potential to grow into the neighborhood- something walkable.
What were you afraid of or what caused you stress?

Money. Do we have enough of a down payment? Could we even afford the house? Shae Case (our lender) explained everything and surprised us by how much we could afford on a house we would want to move to, not just settling.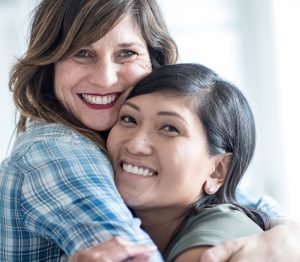 Did you decide to sell first or buy first?
We bought first because we couldn't be homeless. It was super stressful because we knew we couldn't afford double mortgage payments for very long. So we put a lot of effort into making our home look nice and STAY nice while we were going out a lunch time or, whenever, to see the latest new listing. Shout out to Carin who there every time we needed her!
So, how WAS the home search?

Oh my gosh, the whole bidding?! That was PAINFUL. We were competing with sometimes 11, maybe 16 offers? It was crazy and frustrating!
How was DIGGS advice for you during that time?

It was really important. You took the time to really get to know what we wanted and it didn't feel like you were in it for the sale. Sometimes, in fact, you told us NOT to buy certain homes.
Let's talk about the process of selling your home.

The one really big thing we did to get ready for sale was change out the floors. We had 6 different kinds of flooring and you told us that one change would bring us great profit. We figured that it was worth it even if we ultimately decided not to sell. Then your guy, Mark, did a phenomenal job of organizing our closets and accessorizing our home.
Then, what was really hard was, every day, cleaning up before we left, because you didn't know WHO would come in, during the day. So we had to wake up early to get the house ready before we left.
What were your concerns about selling the home?

We wanted the most money possible. The scariest part was selling in a decent amount of time to decrease the time we might have to pay a double mortgage.
What happened after you put the home on the market?
Well, we got two offers right away, but we decided to wait a week… and both offers canceled! It was really stressful. We didn't fear the house would NOT sell, but we were afraid we wouldn't make enough to pay back our savings.
What advice do you have for someone who in your shoes?

I would tell them to make sure that the house they are selling is as marketable and attractive as possible. It will make the selling process that much easier. Give the prospective buyers a blank slate to work with. And to work with DIGGS.
Thank you, Battig Family! We loved working with you and look forward to being a part of your lives for years to come. You are truly DIGGS Tribe.
Thank you to Orginal DIGGS Tribe member, Steve O'Bryan, for the amazing photo shoot. We had a ton of fun! Here are some additional favorites…
More Sold Stories