Shea Case – Tap Your Equity for Home Improvements
Shea Case – Tap Your Equity for Home Improvements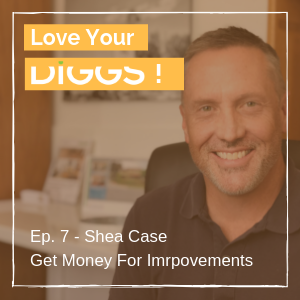 Home Equity Loans are perfect for your dreams about an extra bedroom for your Glendale CA home. A new kitchen? Maybe you'd like to build an ADU (Accessory Dwelling Unit) or a guest house.
Glendale Ca Home values have risen quite a bit over the last few years. (Check out today's market at our Glendale Ca Neighborhood Guide) Perhaps you have a large pile of equity sitting in your home. Would it be crazy to think about tapping into that equity to make the improvements you dream about?
Shea Case shares some wise advice and information you can use to make wise decisions.
Show Notes:
There are two ways to get a home equity loan
Cash Out Refi (refinance)
How much cash do you want from your home equity loan?
Add what you currently owe to that
Add closing cost
You get a new mortgage for the total amount – pay off the old mortgage, pay the closing costs and keep the rest!
You can use that money for anything you want
HELOC- Home Equity Line of Credit
Like a credit card
It is a home equity loan because it is secured by a lien against your house
 Interest is tax deductible and a much lower interest rate than a typical credit card
 Generally variable rate (can change depending on what happens with the economy)
 TODAY- a HELOC is about 1% – 1.5% higher than a regular mortgage
 Even though the rate is "variable" it is considered a pretty stable loan product
 Get the approval, but only pay for what you use as opposed to cash out refi where you pay on the whole amount immediately
Myths and Mistakes
What is my home worth? Most think they know, but they don't
Don't take the wrong home equity loan!!
Fixed Rate isn't always the best
Some people assume they CAN'T get a loan- not true
Some people assume they CAN- not always true
Going online is just not enough, a human can give you a MUCH better answer
Podcast: Play in new window | Download
Subscribe: Apple Podcasts | Google Podcasts | Spotify | Stitcher | Email | TuneIn | RSS