Pasadena Home Guide
Welcome to the Pasadena Home Guide! Pasadena has an international reputation and I am here to tell you it is all true. The weather will knock you out. Our gracious and historic homes are the envy of the world and our incredibly diverse and rich culture? You will never run out of interesting things to do and see. We definitely love the never-ending choices of great food available here, but we love the amazing hikes and natural beauty even more. Oh, the little old lady from Pasadena? Also totally true.
Pasadena Insider Intel
There are a lot of Pasadena home neighborhoods – it is is one of the most diverse cities in the area. On the northeast end of town, you have relatively poor working-class families and students. On the south end of town, you have the extremely well to do Oak Knoll around the Langham Hotel. There is a large gap between the haves and the have-nots that few people are willing to discuss.
Among gracious old money neighborhoods, there are interesting pockets of relatively affordable homes. Pasadena CA neighborhoods are a bit of a patchwork – it isn't like all the rich folk lives above a line on a map. A historically modest neighborhood can easily be surrounded by more affluent areas and vice versa.
If you are mad for character homes, you will certainly find them in our Pasadena Ca neighborhoods. There are interesting Craftsman, Spanish, California Ranch and English Tudor in even the most modest and affordable neighborhoods.

Pasadena Home Report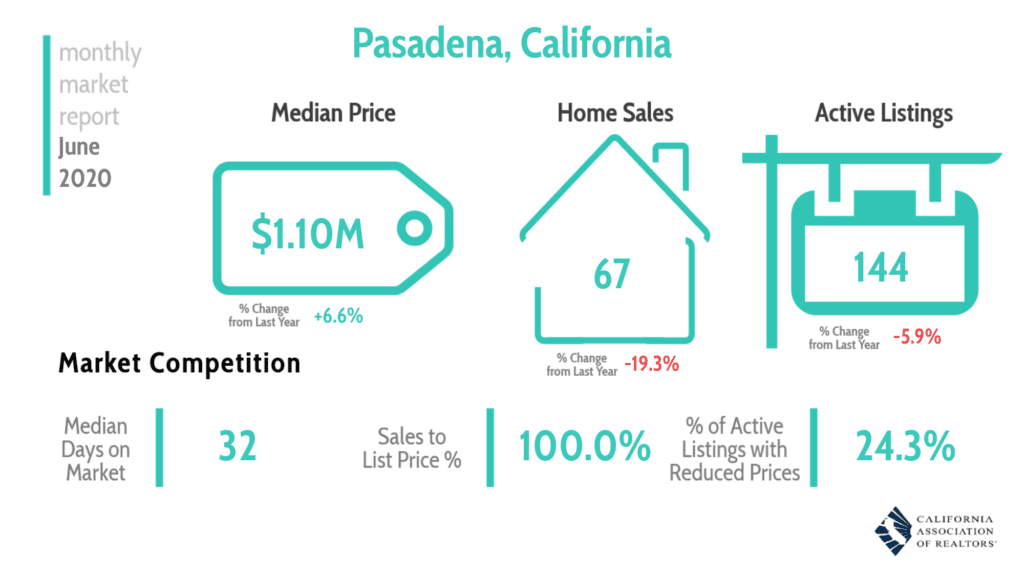 Market Report Archive
What We Love About Pasadena
You've heard about all the internationally famous stuff in Pasadena, so let's talk like insiders, shall we? For example, one Pasadena neighborhood is Old Town Pasadena. It is a cool place to shop, but my bargain loving heart loves the Hastings Ranch area. Best Nordstrom's Rack in the area is right here.
We all know about the Pasadena Rose Parade, (Check out my Pasadena Rose Parade Insider Tips!) but do you know how an insider sees the parade? Check out my post for how to get there, and how to see the floats up close and personal. Another famous favorite is the 4th of July Fireworks Spectacular at the RoseBowl. (check out our local guide to Fireworks Shows)
And then there is food. So. Many. Restaurants. You might not know about two of my favorite Pasadena restaurants, Soladang Garden and The Raymond.
And one more thing – If you like looking at homes, Pasadena Ca neighborhoods have to be near the top of any places to walk in the world. I highly recommend walking up Grand Ave near the Rose Bowl or any street around the Langham Hotel.
Stuff We Don't Love
Tourists and events at the Rosebowl. Now, this is selfish on my part as I walk the bowl three times a week. Man, people lose their ability to drive and be courteous when they are going to and from a game or a concert.
Pasadena Schools
You may have heard about the Pasadena Unified School District. It is a fair bet that everything you heard is an old myth and rumor that has plagued the school system for decades. Check out the Pasadena Unified School District website and start arranging tours to see for yourself. Also, for an interesting article on the origins of that rumor, read this article from LAist: "Are Pasadena Public Schools Really That Bad?"  (July 3, 2019)
There are more named and storied private schools in Pasadena than one can imagine. 51 "Top" private schools (according to Private School Review). Mayfield, Westridge, Polytechnic and Maranatha are just a few of the famous private high schools available.