Lessons Learned From A Great Pair of Shoes
Lessons Learned From A Great Pair of Shoes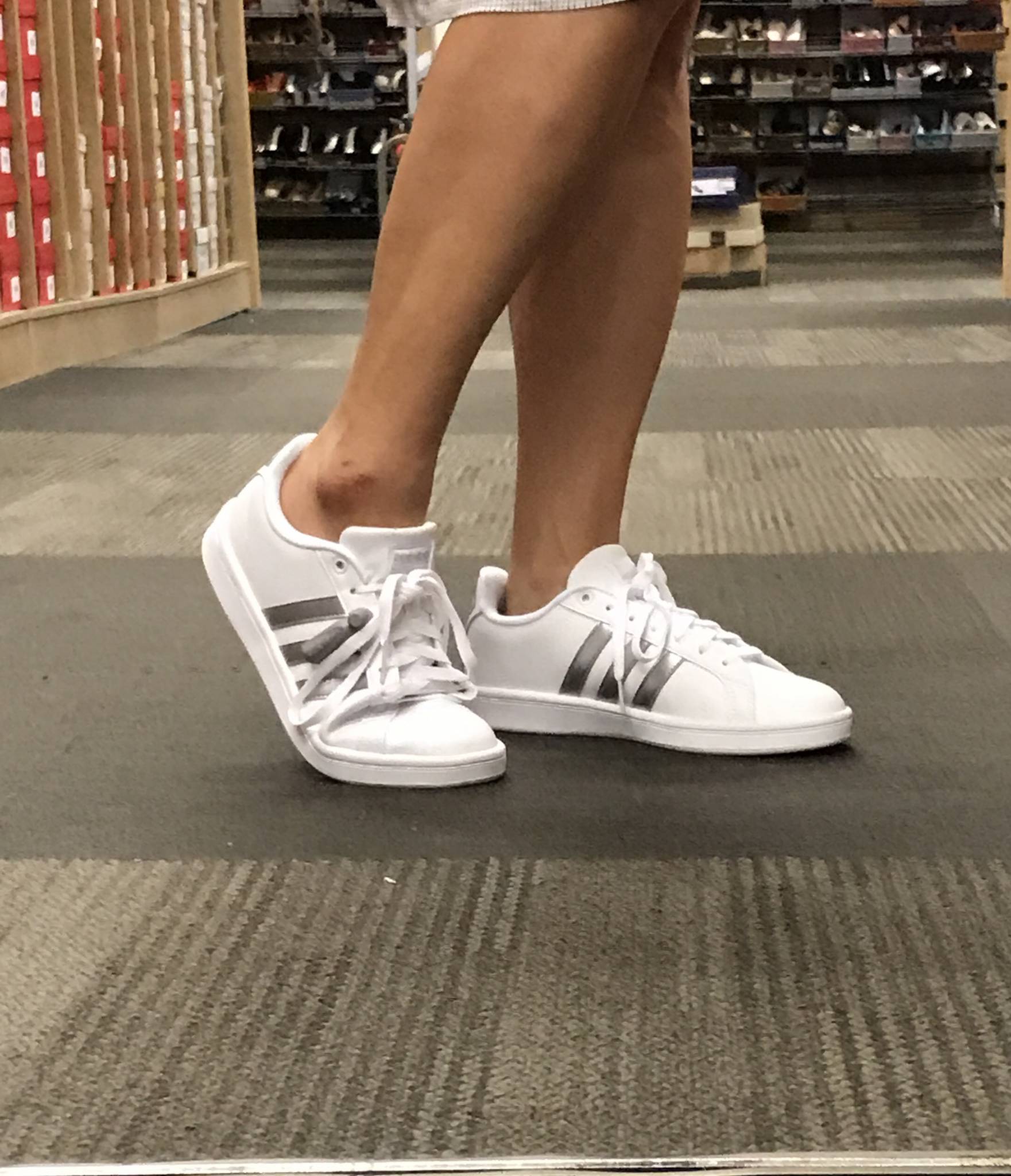 I went to DSW Warehouse today.
If you have never visited this store you should plan a trip, soon. It is a huge open space filled with row after row of every imaginable shoe style. I often go just to see the outrageous shoes other women might wear.
Today I need new walking shoes. I usually get New Balance or maybe a pair of Brooks. I like shoes that are nice and wide in the toebox and offer lots of cushion in the sole. I walk several miles three times a week and I need me some cushion.
As I walk down the endless rows of walking shoes, running shoes, cross training shoes and casual shoes I find these retro white leather Adidas Shoes and….
BAM- suddenly, it's 1978.
 I am at the Griffith Park tennis courts waiting for the girls tennis team practice to begin. I am a freshman at John Marshall High School in Los Feliz (Los Angeles) and I didn't go to King Jr High like all the cool kids. I went to Irving Jr. High, a school with decidedly more ghetto gang influences. The twins are warming up and their trusty side kick, Lilia, is watching from the stands. The twins are tall and powerful, they are the Latino version of Venus and Serena.
I, on the other hand, am a scrawny little kid
 I have unruly, coarse hair that refuses to stay out of my eyes and I have thick heavy glasses that refuse to stay on my nonexistent bridge. I have a typical Asian nose and the glasses constantly fall to the tip, leaving me uncomfortable and blind. Most of the time I just guess where the ball is going to be based on where I saw it last. Despite this, I have a KILLER serve…. every 30 serves or so.
The right shoes can solve many problems…
My parents are raising 6 kids on a single, civil servants, salary- there is no extra money for luxuries. My Dad isn't a big kids sports fan, but he still manages to get me a light blue track suit that is a couple sizes too big, and a pair of white leather Adidas tennis shoes. These shoes are the most expensive things I have ever owned and I LOVE them. I am sure I can now run faster, jump higher and, maybe, hit that killer serve every tenth try! I am the Bomb Diggity when I wear them.
I take the court with way more confidence than my skills warranted and I smack the heck out of every ball that comes my way. My shots often fall short of the mark, but I do it with style. I show up early, stay late, and I never fail to cheer, loudly and with inventive humor, for each and every team mate.
Those years on the tennis team were some of the best times of my life.
The twins and Lilia turn out to be super cool. We never become best buddies, but they treated me with warmth and respect. I suspect it was that one in 30 serves that got 'em. I learned that even the cool kids want to be liked and supported. I also learned that I adore coaching and accountability and that the power of a team trumps the power of the lone wolf.
Most of all I learned to love the process more than the competition.
I wasn't good enough to win very often. I was too small, too short and, frankly, I couldn't see the damn ball. But I loved challenging myself in every practice to get stronger, be more consistent, and gain more control over my shot. I found that half the battle was my mindset and I also discovered my positive attitude affected others.
Those lessons are the same ones that helped me launch DIGGS.
I didn't realize it until today- when my soul went into that momentary time warp- those lessons are the same ones that helped me launch DIGGS.
The concept of "team" is a relatively new one in residential real estate, but it is a concept that can work really well. On the DIGGS Team we like and support one another and we know that the more we do, the more WE do. We know coaching and accountability make a huge difference and we know that our "practice" is more important than our result. My team "practices" two things- becoming a more skilled Realtor and connecting with people who want a skilled Realtor. "Winning" (selling more homes) is simply a by-product of focused practice on those two simple activities.
I bought those Adidas shoes today.
I am, once again, the Bomb Diggity. All I need now are some footie socks with little pom-poms in the back.