Glendale Art Association Fall Salon 2015
Glendale Art Association Fall Salon 2015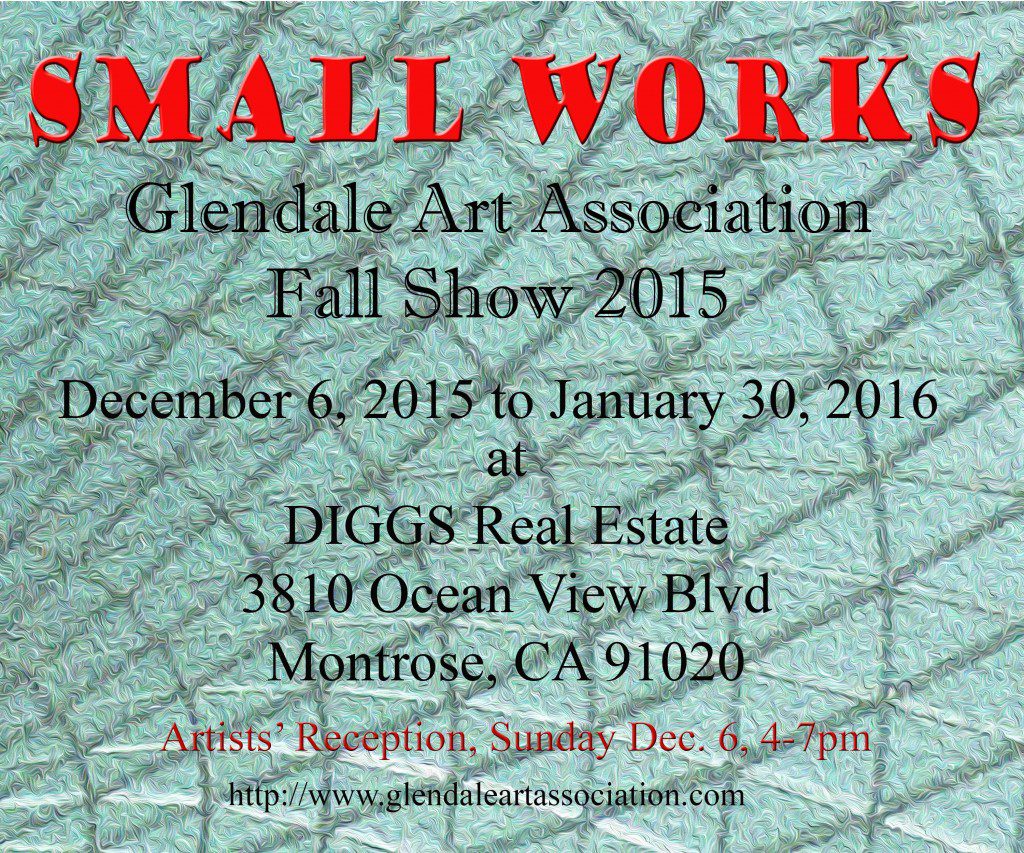 Glendale Art Association's Fall Show will feature original Small Works, a variety of visual media artwork being submitted by different artists for competition. Winners will be judged based on Uniqueness, Competence with Medium, and Aesthetic. There are six award categories: Abstract, Animals/Still Life, Figurative, Landscape, Photography.
The Reception and Awards Presentation will be held on December 6th Sunday from 4 – 7 PM at DIGGS. There will be light refreshments and admission is free. The public is welcome to join us in celebrating these artists' accomplishments and all art on display will be on sale. 35% of the proceeds will go to benefit the GAA Scholarship Fund which supports local high school visual art students in Glendale.
Please check GAA's website for complete details: www.glendaleartassociation.com.
** Please note that The Fall Salon exhibit has been extended until February 26th Friday and is available for viewing during DIGGS business hours, Monday through Friday 9am – 4pm.
We have a new artist show at DIGGS every 6 weeks. Each show features a local artist or artist group. We make our office available for the artist to host their own reception and our "gallery fee" for any art sold is donated to a non-profit of the artists choosing. Find out more about our DIGGS Artists Program.