Coronavirus Impact on Glendale Real Estate [Updated 3/24/20]
Coronavirus Impact on Glendale Real Estate [Updated 3/24/20]
How Will Coronavirus Impact Real Estate in Glendale? [Updated 3/27/20]
You have real estate questions – we have answers. Join us on our Virtual Town Hall Meeting on April 2, 2020 at 7 PM: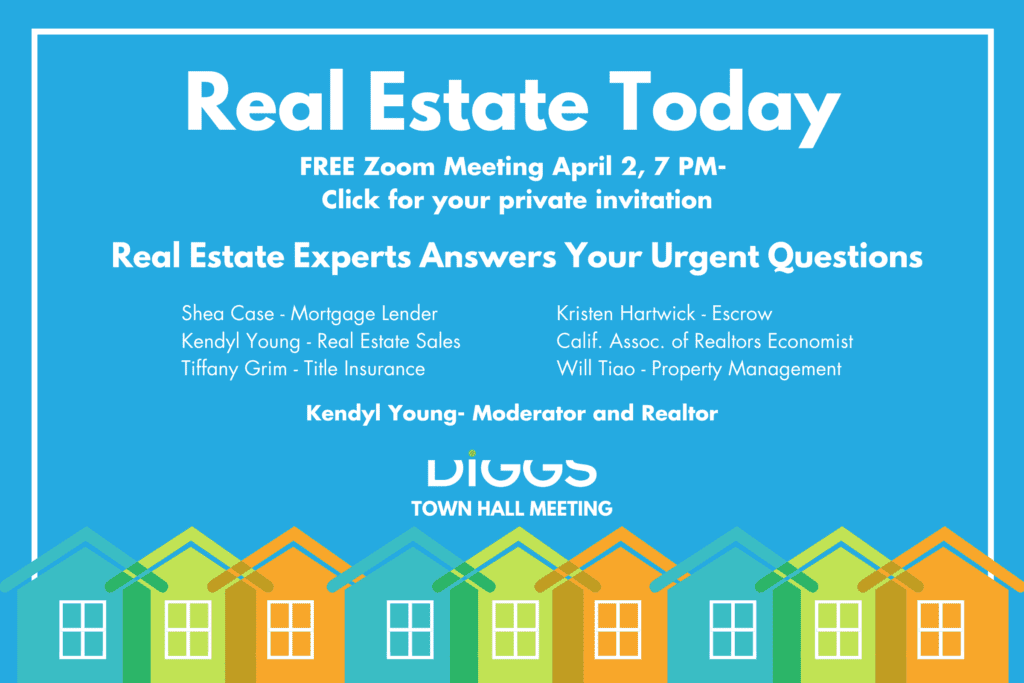 If you are familiar with Zoom, here is the meeting info:
Join Zoom Meeting
https://zoom.us/j/805118173
Before I get into my update I want to pause and ask… how are you doing? Is it unreasonable to think you might be feeling anxious? Maybe a bit (or a lot) fearful?
Me too. In an effort to be as valuable as I can to my clients and community I've spent a ton of time with other business leaders sussing out the best way to be beyond careful with controlling our actions while still helping our clients. It isn't easy to know the best path to take and my opinions are evolving, seemingly by the hour.
Some of you want/need to buy. Some of you want/need to sell. At the same time, we need to get a lid on the spread of this evil virus and take care of our community.
I implore everyone to have patience and compassion for yourselves and your neighbors and to take this pandemic seriously. We are.
As of 3/23/20 there are 9 confirmed cases of Coronavirus and one confirmed death in Glendale. This evening Los Angeles County is under Safer At Home (click the link for details) a slightly toned-down version of the Bay Area's Shelter In Place policy.
The market is a mixed bag right now.
On the positive side: We launched a listing just before the Safer at Home and attracted 3 wonderful offers, all substantially over list price. Our second listing is on pause – our seller is still interested in selling, but it isn't urgent to do so this week.
On the scary side: One of our buyers made an offer late last week. They were outbid by two other offers, one of them all cash. Yesterday the listing agent called to tell me that both of the higher offers were gone- the all cash offer wanted a substantial reduction in price due to current conditions and the other buyer had lost their job. She asked if my buyers still wanted to buy? They don't. They feel like home values will fall in the coming weeks.
DIGGS practices social distancing policies for open house, showings and client meetings. You can read about them HERE.
Should I Wait Until Coronavirus Is Over?
Matt Crisafulli of ACAP Financial said this is the number one real estate question his clients ask right now.
He gives his advice based on how a person feels about their income and current savings. If you feel your job is stable, even in light of the current situation, then it might be a great idea to buy now. There are fewer buyer competitors out there.
It is interesting to note that people who bought during the peak of 2006 – 2007 and held on to their homes up to today are in a strong equity position. Buying a home that you can afford, today will likely turn out to be a very smart move in the long run.
If you don't need to sell I would wait. The logistics of marketing, showing and processing a sale are difficult.
However, it is not impossible. and there are still buyers who want and have the ability to buy.
Will Home Prices Fall Like They Did in 2008?
It is hard to tell. Buyer demand today is quite strong, but who knows where we will be in a week or two?  One industry titan is predicting a definite slide in values.
Entry-level homes and the first layer of move-up homes will still move. Those who still have a job after this is all over will want to jump on the low-interest rates and our inventory will probably remain quite low.
Higher-end homes, vacation homes, and homes with a major negative feature (busy street, major fixing needed, smelly) will likely struggle.
In our conversation, Matt Crisafulli likened the current economy to a huge gear cog that is jammed and stuck. The rest of the machine is just fine and once the gear becomes unstuck things return quickly to normal. This is an obvious over-simplification and our machine is undoubtedly damaged, but from a sheer economics point of view, we will recover.
We have a severe shortage of homes. We have a huge backlog of buyers who need homes. The gears are unlikely to stay stuck for an extended period of time.
Why Are Mortgage Interest Rates So High?
Interest rates took a big jump UP as banks struggle with a tsunami of applications for refinancing and purchase loans. In some cases, the rate jumped as much as 1% as banks use the interest rate hike to stem the flow of new applications. Many mortgage professionals expect that rates will come back down once lenders clear the log jam, but it is difficult to tell when that will be. If that is the case, home prices will probably be unaffected by this interest rate hike.
A sampling of rates today March 24, 2020, looks like this:
Up to $510,400 = 3.625, .500 point.
$510,401 – $765,600 = 4.125, 1 point.
$765,601 + = 3.750-3.875, 0 points.
Also, the Fed lowered the Federal Funding Rate to 0% BUT THEY DID NOT CUT YOUR MORTGAGE RATE. I found a great article that helps explain the relationship between the fed fund rate and the mortgage market.
What To Expect If You NEED To Buy Or Sell Right Now
You might need to buy or sell right now if:
You bought a home already and need to sell your current home
You sold your home already and need to buy your replacement home
Death, Divorce or Distress
You lost or canceled your lease before COVID-19
Homes are still selling as of 3/24/20. It is possible, but nothing is as it was before.
If you are a buyer: You will likely need to make an offer "subject to inspection" which means you won't have a locked deal until you are able to physically see the home.
Restricted access for home inspectors and appraisals means everyone will need to relax their standards and be flexible in every aspect of the transaction.
Title, escrow and recording offices are still operational, but we still need to solve for the "virtual notary" that is now available in New York State. I am optimistic that California will also have a virtual notary system.
Your 30 day escrow could stretch to 45 or even 90 days. The good news in this is that we are all in this together. It is likely that your delay is mirrored exactly wherever you are trying to go. Be patient, because "everything will be alright in the end. If it isn't, you know it's not the end!" (Most Excellent Marigold Hotel)
The Coronavirus Impact in Glendale is Fast Moving
I will be updating this page as the situation evolves.