Artists Reception | La Canada High School
Artists Reception | La Canada High School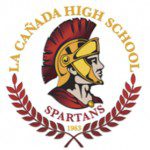 DIGGS will be hosting a special Artists Reception featuring artwork by the talented Juniors and Seniors from La Canada High School's Advanced Art II, Art Portfolio and Independent Project classes taught by Mike Kauffman and Advanced Ceramics by Robin Serr. These students have been working diligently for the past two months to bring their creative ideas to life!
All of the students' artwork on display will be on sale during the reception and for the entire month of November. 50% of the proceeds from the sale will benefit the LCHS Fine Arts Department and the students will get to keep their share. The experience will allow students to learn what it's likeent it takes to put on an art show.0Perhaps, this will help them gain a better insight on whether or not they should pursue a career in the Arts. to have an exhibit in a professional art gallery setting, the time and commitment.
Think about what our world would be like without art. It would be colorless, unimaginative and lifeless. La Canada High School's Fine Arts Department and our students needs our community's support! So please, come have some fun, support our schools and the Arts!! Go Spartans!
La Canada High School Fine Arts Artists Reception
November 6th Friday
4:30 PM – 7:00 PM



3819 Ocean View Blvd., Montrose 91020
There will be food, drinks, music and laughs!
Admission is free and open to the public.