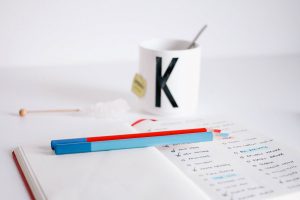 Newsflash.  Buying a home is not like buying a car!  A car is the same no matter where you get it or who helps you with the sale.
Buying a home – the right home- is a big whopping deal.  Each home is unique.  In fact your situation, the seller's situation, the moment in the market… it is all unique.  Getting everything to balance in your favor takes knowledge, skills and moxie.
There are a million articles on how to choose the right home.  They talk about getting pre-approved and assessing your needs and other very sensible bits of advice.  That is the easy part.
FINDING the right home and BUYING the right home- that's the hard part.   Multiple offers, inspections, and timing can be really, really difficult to navigate.  And then there are the people. So many people involved and each one has their own agenda. Can you tell who's agenda lines up with yours?  Probably not.
You need someone in your corner.  Someone who can explain what is coming up next and give you the ability to have choices.  Someone whose goal isn't to sell you a particular house, but to help you buy the right house.  You need someone who will give you confidence.
How do you get that someone?
Not all agents are equal. Some agents are simply better.  "Better" means the connections, reputation and skills to get you the house you want.  And, the funny thing is that "better" does not cost more.  Why not choose the best one possible?
The next step is to separate personality from skill set.   You should like your agent, but find a likable agent with mad skills. Mad skills wins negotiations, solves problems and gives you the advantage in a difficult market.
Interview your agent, don't default to one. Ask for recommendations or visit some open houses to find likely candidates.
Check out their website, do they have one?  Have they sold homes in the area you want?  How many homes?  How much experience do they have? How about their reviews on Zillow, Realtor.com or other portals? Do they have many?  What sorts of detail do the reviews contain?
An experienced agent is your best bet, but a new agent might have more time to devote to you.  Make sure a new agent has a real mentor in their corner.
Set up a meeting with your best candidates.  Find out what they do to help you buy the right home.  What is their strategy?  How do they work?  Can they give specific examples of what they do that is unique and valuable to you and your process?
Do not default to a "salesperson". Their goal is the deal, not your longterm satisfaction. Interview to find your agent.  An agent has a duty and a motivation to make sure you make the best choices and buy the best home possible.