Will Coronavirus Crash The Real Estate Market In 2020?
Will Coronavirus Crash The Real Estate Market In 2020?
Will coronavirus crash the real estate market in 2020 like the crash we experienced in 2006 – 2008?
Everyone seems to have an opinion and that is understandable. The trauma of the Great Recession is still with us and no one wants to buy or sell at the "wrong" time.
I found a blog post by the folks at KCM – a blog that focuses on using real data to help us understand trends in real estate. They showed 5 simple graphs that demonstrated how this real estate market is nothing like the market before the crash. You can read their original post here.  KCM is a national company, so I thought it would be interesting to apply their concepts to our local area.
Here are five reasons why coronavirus won't crash the real estate market.
We Don't Do Those Crazy Stupid Loans
I remember selling homes in 2007. We used to joke that the only thing you needed to do to get a mortgage loan was fog a mirror. In hindsight, real estate was obviously going to crash! We built an entire economy on a flimsy house of cards – there was no equity, no credit standards and, often, no documented ability to make the mortgage payments.
Today's mortgages are made on real proof of income and credit. Large down payments have been normal for several years and many homes have been purchased with all cash. Borrowers must pass stringent requirements for credit rating, income vs debt ratios and strong employment.
The graph below shows how easy it was to get a loan back then versus the relative difficulty in the years after the crash. Our foundation is MUCH stronger today.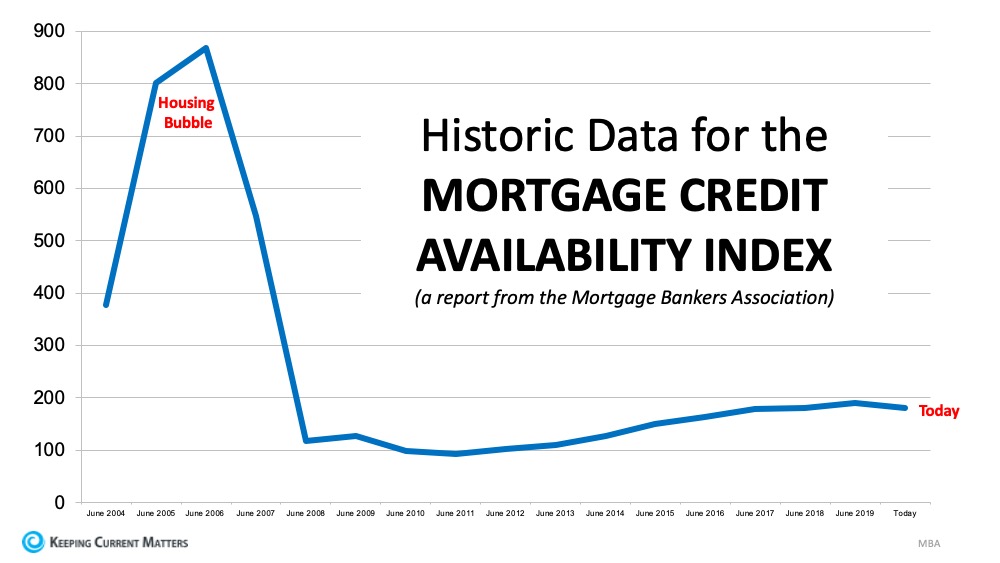 Price Appreciation Is Not As Crazy This Time
Because it was SO easy to get a mortgage, people were willing to pay crazy high prices for the homes they wanted. Prices appreciation went through the roof.
Today it FEELS like home prices have rocketed into the stratosphere, but they haven't. Relative to the boom, price appreciation has been quite sane.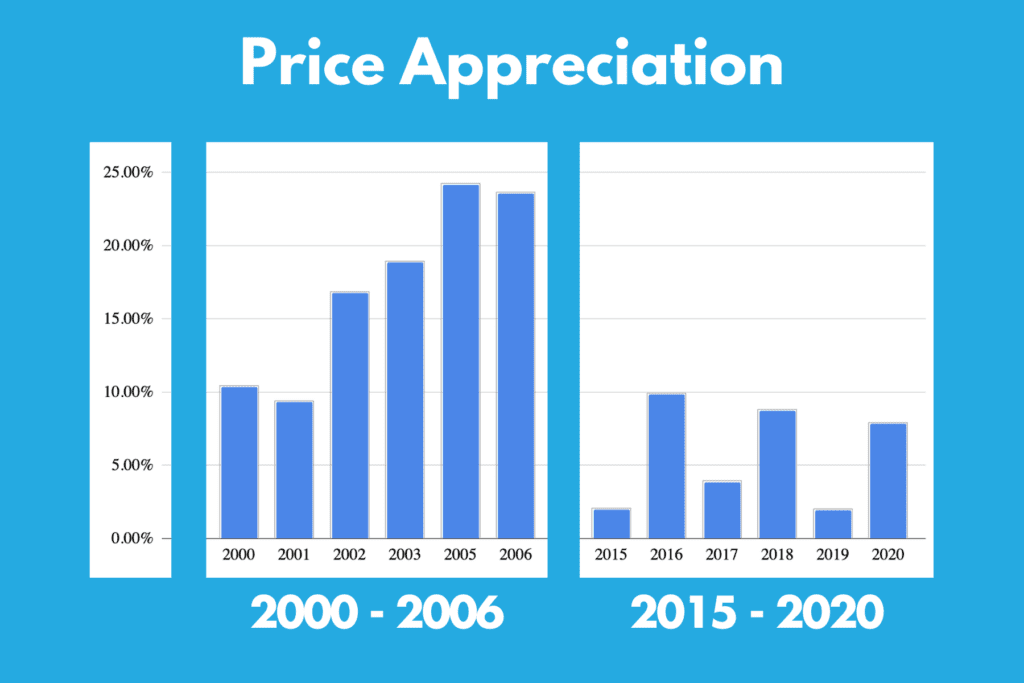 This is based off data provided by the California Association of Realtors. It shows activity in the Metropolitan area of Los Angeles in the Boom Years and then again in the last six years.
Double-digit price appreciation was the norm during the boom, but during the last six years, price appreciation is well in the single digits.
There Are Not Enough Homes To Go Around
How can real estate crash when demand far outstrips supply? Inventory was crazy low before the crisis and there would need to be a complete shut down of buyer demand to change the dynamic.
in 2006 (the middle of the boom) there were approximately 600 homes available for sale in Glendale. It felt like there was NOTHING on the market.
Today there are just 93 homes available for sale in Glendale. Wow. This is especially dramatic when you realize that Glendale is the 4rth largest city in California with a population of over 200,000!!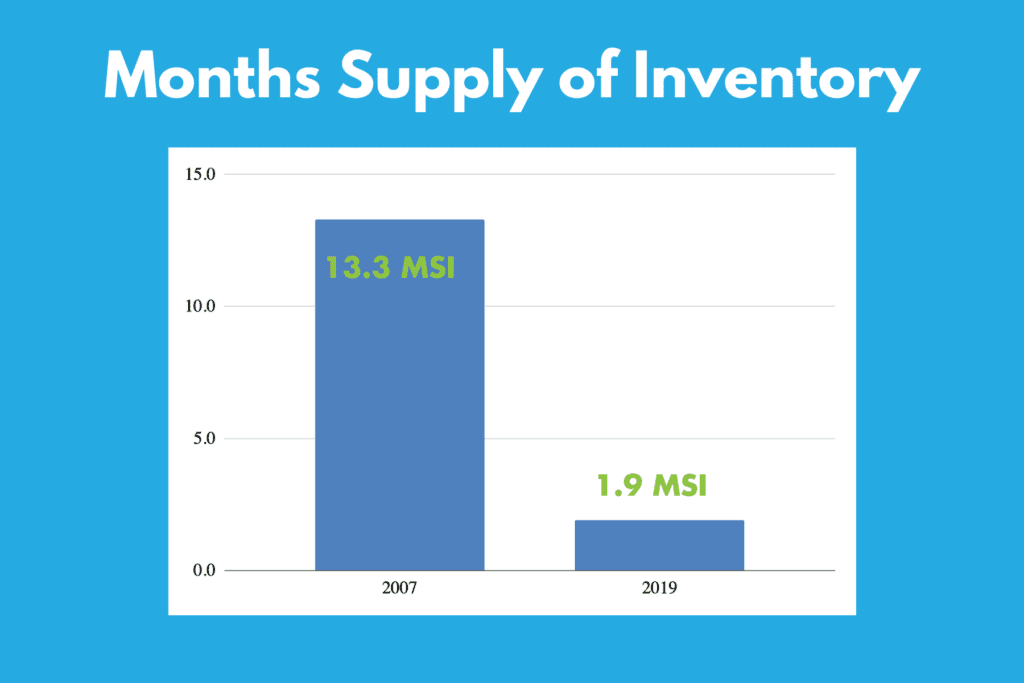 According to Trendgraphics and data from our Multiple List System*, there were over 13 months of inventory in our local real estate area in 2007. Today there is less than two months of inventory.
BONUS: Bookmark our Coronavirus MLS Tracker. We report on current levels of real estate activity every week in each of our core areas.
What is "Months Supply of Inventory"? Months supply of inventory shows the relationship between supply and demand. If there is more than six months supply there is too much inventory – the buyer is in control. Anything less than four months inventory means there is too little inventory, relative to demand, and it is a seller controlled market.
No matter what happens in the coronavirus crisis… we are not building enough homes to meet demand and it is unlikely the real estate market will crash.
A Lot More People Can Afford To Buy A Home
Real estate can crash if no one can afford to pay the price. Affordability is measured with factors like wages, interest rates and home prices. Pointy headed data geeks put this all together and create a Housing Affordability Index.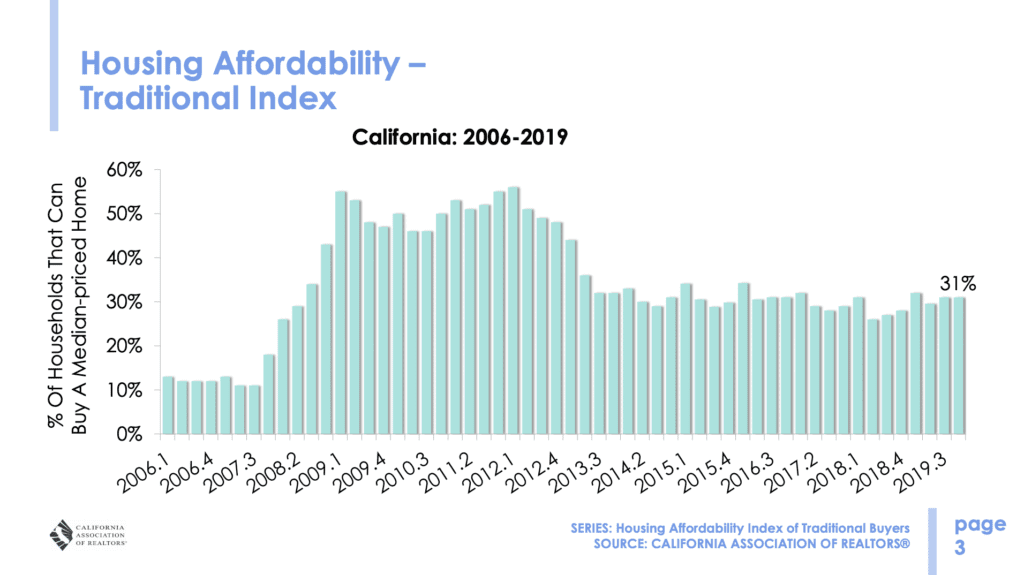 In 2006 and 2007 only 12% of Californians could afford to buy a median-priced home.
Home prices are higher today then they were in 2006, but wages have risen, unemployment (was) down and interest rates are low. This means more than 30% of Californians can afford a median-priced home.
(Apologies to the pointy-headed geeks at the California Association of Realtors. You are the smartest in all the land and you know I love you)
Thars Gold In Them Thar Homes!
Back in the Wolves Of Wall Street days homeowners used their homes like great big piggy banks. They took the equity out of their homes with mortgage loans and spent it on God knows what. Choco Pies, maybe.
The real estate market crashed because when home prices started to fall, even just a little, and homeowners discovered they owed more money than the home was "worth". Many decided to just walk away and a huge crash cycle was born.
We learned a few lessons – between higher down payments and growth in home prices the average homeowner has 50% or more equity in their homes… and they have NOT gone out and spent it! (The Choco Pie Company is understandably a bit upset about this)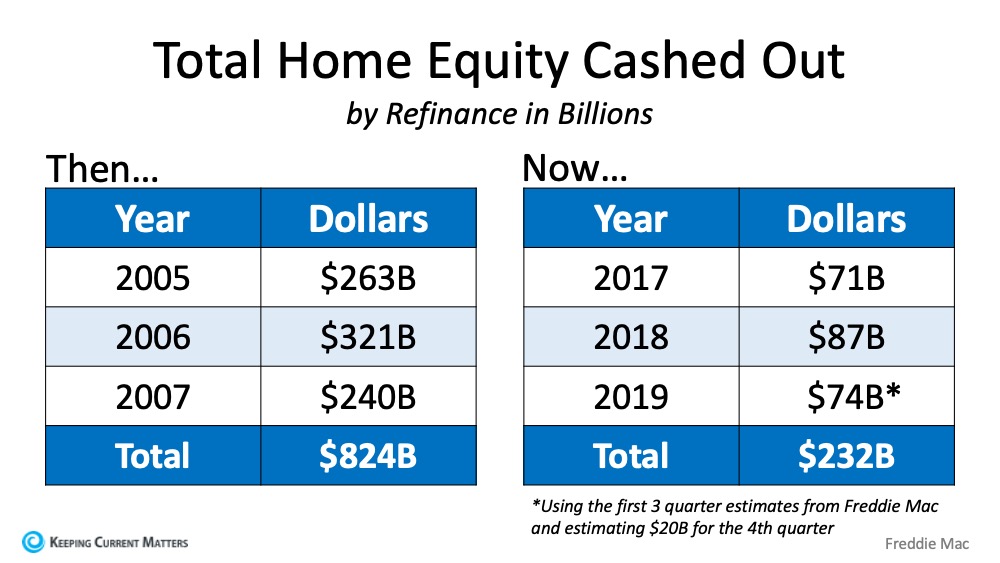 Homeowners took $824 BILLION dollars out of their home's equity between 2005 and 2007. In contrast, home owners took a far more responsible $232 Billion out between 2017 and 2019.
Yay for adulting responsibly, America!
Real Estate May Not Crash, But It's Gonna Get Rocky
We are in uncharted waters. I've just described why our foundation is strong and real estate is unlikely to crash, but this is all based on history.
To look to the future let us examine the results of a recent survey of REALTORS.
The National Association of Realtors® (NAR) found, through an Economic Pulse Flash Survey, that 59 percent of its members feel buyers are merely delaying home purchases for a few months while a similar number (57 percent) said sellers are doing the same with listings.
At the same time, a large majority of respondents(90 percent) said buyer interest has waned during the crisis while 80 percent said there had been a decline in homes on the market.
NAR Chief Economist Lawrence Yun said, "Home sales will decline this spring season, but much of the activity looks to reappear later in the year. Home prices will remain stable because of a pandemic-induced reduction in inventory coupled with less immediate concerns over foreclosures."
Translation: Buyers expect prices to go down and sellers are expecting "wait it out" and not lower their prices. This disagreement will cause some tacky waters ahead as we seek out our new norm.
BONUS READ: Click here for a digest of all the Coronavirus Reporting we are doing at DIGGS.
*"Based on information from the Association of REALTORS®/Multiple Listing as of [date the AOR/MLS data was obtained]. All data, including all measurements and calculations of area, is obtained from various sources and has not been, and will not be, verified by broker or MLS. All information should be independently reviewed and verified for accuracy. Properties may or may not be listed by the office/agent presenting the information."