DIGGS IN THE PRESS
Press Inquiries:
Members of the press are invited to contact us at [email protected] or call/text (818) 482-1885. Please let us know if you are on a deadline, we will work hard to get your information in a very timely manner. We can help with comments, quotes or interviews on residential real estae, local issues and businesses and market statistics in any area we serve.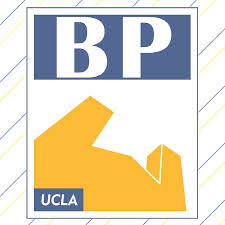 My article on effect business communication techniques was featured in this months Bruin Professionals Newsletter. ...
Curbed LA also noticed our innovative marketing response to the coronavirus situation. Our virtual open house on Facebook Live was a lot of fun and I can see how this will become part of our marketing toolbox in the future....
Whoa- we are super stoked to see our Virtual Open House event mentioned in the Glendale City Economic Development blog! We love using technology to solve a catastrophic disruption to normal business practice....
My interview with CAR was included in the recap video for the California Association of Realtors annual convention website!...
We are super stoked to be named to the prestigeous Beta Broker program. Better Homes and Garden's created the program to showcase and support the "trail blazers" of the industry....
Every once in a while I go on a rant – I am an insufferable idealist who believes we all need to serve the customer before and above all else. Here is a rant on how tech gurus are corrupting agents with their shiney new toys…...
Nextdoor.com is a social media site taking the community by storm. DIGGS is proud to be named a Neighborhood favorite in two different neighborhoods for 2017 AND 2018....
The SRES (Senior Real Estate Specialist) designation is earned after an intense educational program addressing the unique needs of senior (50+) home buyers and sellers....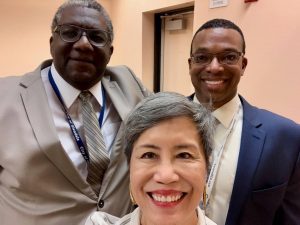 Kendyl spoke to the California Rapid Response regional meeting about using Storytelling as an effective communication tool....
Glendale hosts Tech on Tap every month – one great speaker sharing knowledge to help entrepreneurs and tech startups be more successful and fulfill their dreams. Kendyl shared how she uses Storytelling in her real estate marketing....
Kendyl was honored to deliver a guest lecture on social media marketing for a UCLA Extension course on digital marketing....
Kendyl Young and DIGGS are recognized for using video in real estate marketing and communication....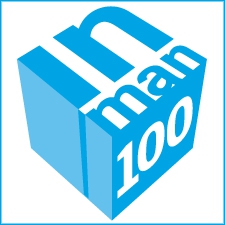 Kendyl Young was named one of the 100 Most Influential people in Real Estate in 2013 and in 2017 by Inman News....
California Association of Realtors interviewed Kendyl for their "Real Estate Leaders and Legends" podcast. Listen in as Kendyl shares her tips for success and life lessons learned as a Realtor....
Kendyl was proud to contribute to the inaugural WomanUP event for CAR....
National real estate industry Realtor Magazine covers Kendyl's innovative use of storytelling and video in marketing her homes...
Kendyl contributed to this best selling business book on Amazon. Real- a path to passion, purpose, and profits is the brainchild of Dave Crumby, CEO of Realvolve. Real estate industry thought leaders share life lessons learned along...
Kendyl Young and DIGGS are the focus of this in depth interview by Inman News. Young shares the reasons behind choosing the Indie path and her behind the scenes machine that leads to success....
When you're new in the industry you try a lot of things but unless you are authentic, it doesn't go well. Coming to terms with who you are is one of the best things you can do. It is enlightening and reassuring to hear the...
Glendale Ca City Economic Development Department produces the Tech on Tap movement featuring the entrepreneurs and tech focused businesses in Glendale. In this episode Kendyl covers the key points of her popular Storytelling for...
First.io CEO Mike Schneider interviews Kendyl about relationship building skills and selling more homes....
C.A.R. Magazine interviews Kendyl about overcoming the challenges of being an independent broker. You have to scroll to page 30....
First.io asked real estate industry leaders what they will do differently in 2019 ...
First.io interviews industry leaders for their best tips on growing more business....
Kara and Kendyl also dissect the giant lie that has been sold to many real estate agents. This explains why there are so many mediocre real estate agents entering the ranks every year and especially, why they stay. They are told that...
YWCA Glendale's female leadership panel covers #MeToo to 'Yes, I can'. Six Glendale CA female leaders share their experiences and secrets in this powerful panel discussion....
Making Your Brand A Promise This week we are joined by the real estate force of nature that goes by the name of Kendyl Young. She is the founder of DIGGS in Glendale, CA and is an avid proponent of putting clients first. Tune in to...
DIGGS was named a finalist for the prestigious Innovator Award 2018....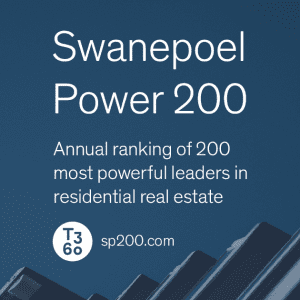 Kendyl was named to Swanepoel's Power 200 as one of the 20 most powerful social influencers in the real estate industry in 2018....
Inman News interviews Kendyl on her secrets to winning listings....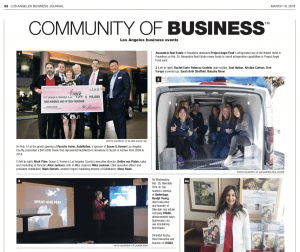 Community of Business Happenings, mention of Kendyl's presentation for Glendale city's Tech On Tap event....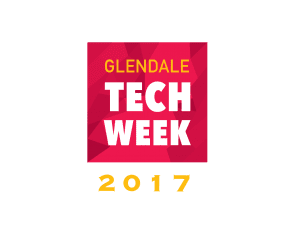 Kendyl was a featured panelist for Glendale Tech Week 2017. Kendyl spoke on the start up life and shared the stage with Service Titan and Urb-E....
Kendyl's cutting edge use of video interviews are featured in this article about creative ways to use video in real estate....
DIGGS has a cool vibe, and Kendyl lets us in on the philosophy that guides the brokerage and the service provided to customers. Enjoy the show as Kendyl holds nothing back and brings it only as Kendyl can!...
Paradym Marketing published an eBook on real estate marketing. Several industry influencers and top producers (including Kendyl Young from DIGGS) were interviewed for their best practices....
DIGGS is featured in this national real estate industry news magazine for our innovative office design....
Happy Grasshopper interviews Kendyl about her general real estate badassery....
Kendyl Young and Laura Brady (Concierge Auctions) chat with host Kelly Mitchell about real estate and technology...