McGroarty Arts Center Chili Bowl Fest
McGroarty Arts Center Chili Bowl Fest
This is a DIGGS Favorite- buy a handmade chili bowl and then get it filled with any number of delicious chili's made by Arts Center Volunteers.
2016 was my first year visiting the Chili Bowl Fest and it has become one of my holiday favorites. If you've never been to the McGroarty Art Center... it is a treat. It is a Craftsman Lodge built on a river rock foundation and set beneath majestic oaks. They have all manner of art and performing arts classes including the ceramics classes that create the bowls.
Sunland/Tujunga is a bit of a hidden artists enclave and the McGroarty Arts Center is a central hub. This fest is their primary find raiser for the year and it has all the attitude of a favorite neighborhood party. The live music by local residents, hand thrown bowls are made by the very talented students all year long and the arts and crafts festival is filled with local artisans with very unique visions. Oh- and the chili! So many different kinds of chili!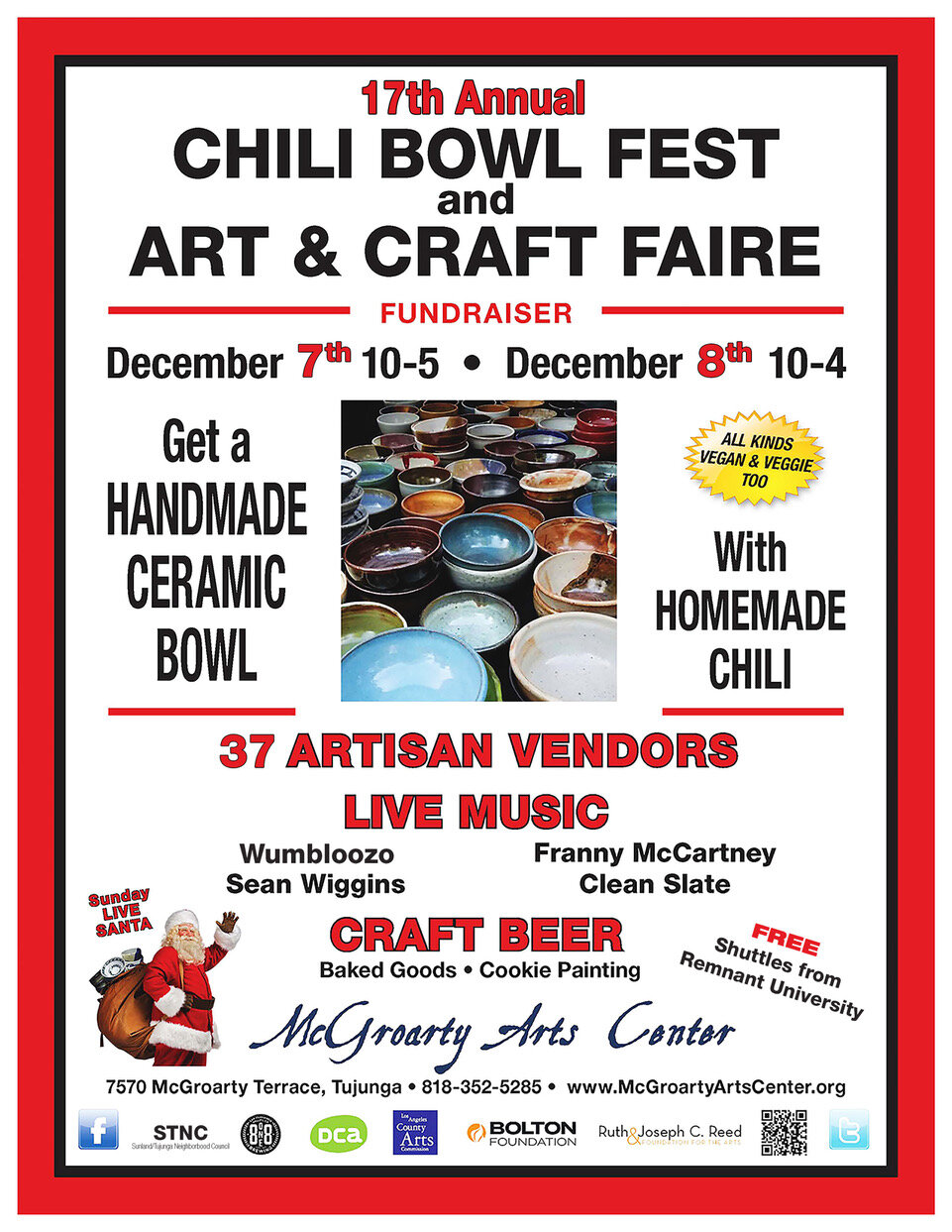 Explore the Sunland/Tujunga with our Sunland/Tujunga Neighborhood Guide