Welcome to Magnolia Park, the hidden gem of Burbank, CA that you'll be kicking yourself for not discovering sooner. As a local insider, let me tell you all about this charming and eclectic neighborhood that you won't find in any guidebook.
First off, if you're looking for unique businesses, Magnolia Park is the place to be. You can check out the Mystic Museum, the only place where you can find a crystal ball and a witch's broom in the same room. Or if you're feeling vampy, you can head over to the Vampire store and get your gothic fix. And if you're more of a plant-based skincare aficionado, Tansy has got you covered with all-natural and organic products.
But let's be real, the real MVP of Magnolia Park is Porto's Bakery. People from all over Southern California travel here just to get a taste of their famous potato balls, guava and cheese pastries, and freshly baked bread. If you haven't tried them, you're missing out on a life-changing experience. Don't believe me? Just ask any of the locals who are lined up outside the door every morning.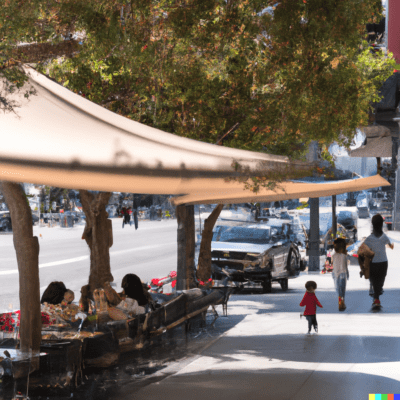 Now, let's talk about the charming vintage houses on tree-lined streets. You won't find any cookie-cutter houses here. Every home has its own unique character and style. The neighborhood has a small-town feel and a sense of community that you don't find in many places. You'll see neighbors out walking their dogs, kids playing in the parks, and families enjoying the beautiful weather. It's a wonderful place to raise a family or just enjoy a quiet and peaceful life.
But if you're looking for more excitement, Magnolia Boulevard has got you covered. This street is filled with classic movie theaters, vintage storefronts, and unique boutiques. It's like taking a step back in time, except with better shopping options. Whether you're into antiques, vintage clothing, or quirky collectibles, you're bound to find something that catches your eye.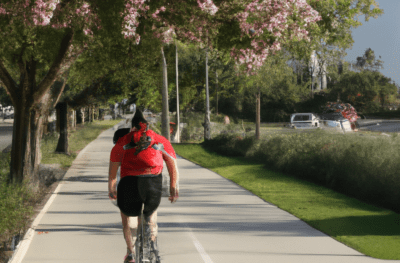 And if you need a break from all the shopping and sightseeing, the Chandler Bike Path is the perfect place to unwind. It's a beautiful destination that winds through Magnolia Park, offering a peaceful and scenic respite from the busy city streets. The lush greenery, scenic bridges, and charming vintage train station make it a perfect place to take a walk, go for a bike ride, or simply enjoy the beauty of nature.
So there you have it, folks. Magnolia Park is the perfect destination for those who are looking for unique and exciting experiences. Whether you're searching for a crystal ball, a gothic fix, or delicious baked goods, Magnolia Park has got you covered. Don't just take my word for it, come see for yourself why it's one of the best-kept secrets of Burbank.