Glendale CA Real Estate Market Report
Glendale CA Real Estate Market Report
**Updated for September 2019**
It is time for the Glendale Ca real estate market report. What happened in September 2019 and where is the market trending?
GLENDALE CA REAL ESTATE MARKET REPORT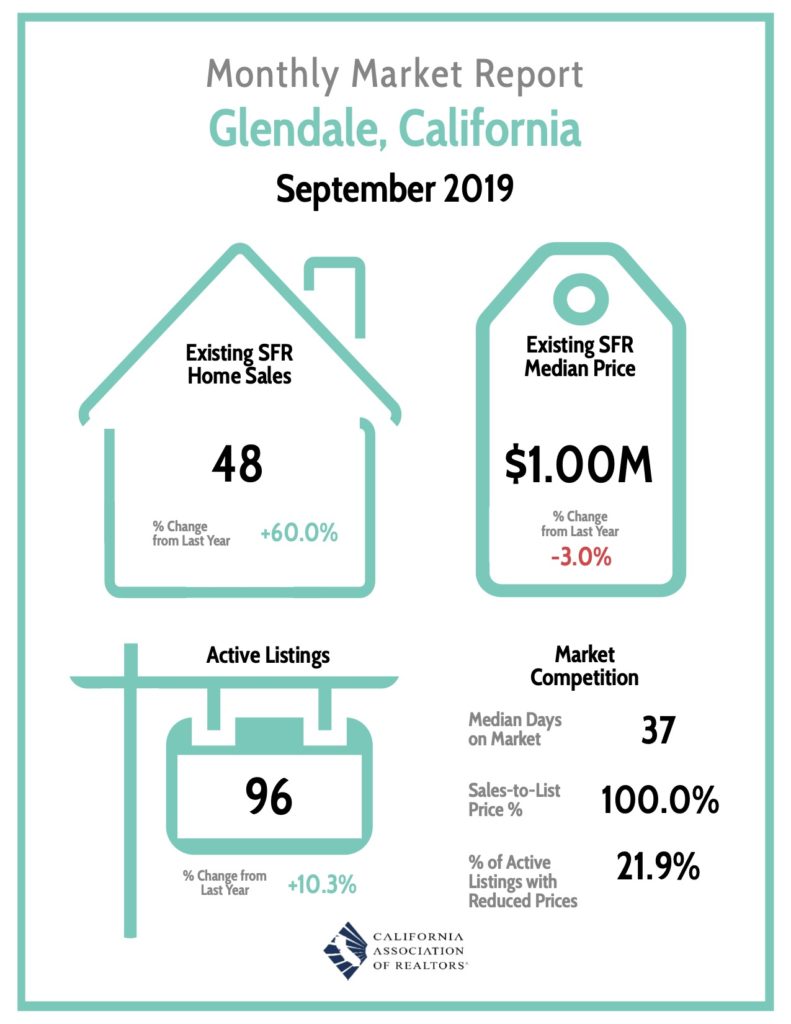 Glendale Ca Real Estate Market Is Positive!
We sold a lot of homes last month- 48 single-family homes sold in September versus the 37 sold in August. You could say this is a seasonal thing – August is vacations and back to school. But we sold 60% more homes this September than last year in September and that is something to celebrate.
There are more homes available in the Glendale Ca Real Estate Market
96 homes is way better than 81 that were available in August and it is also nearly 11% more than this time last year. More homes for sale means more homes sold.
There are fewer price reductions than last month
About 22% of the homes on the market have reduced their price. Last month it was over 28%. It feels like home buyers have renewed interest in homes they might have ignored earlier.
Sales to List Price % is the same as last month.
Renewed hope for listings on the market more than 60-90 days
We see a flurry of showings and interest for our listings that have been on the market for a while. It feels like the buyers are tired of waiting for the perfectly remodeled home on the perfect street.
Are you thinking of buying or selling?
Don't Gamble, Get DIGGS
NEWEST HOMES FOR SALE IN GLENDALE CA