**Updated for July 2019**
It is time for the La Cañada real estate market report. What happened in July 2019 and where is the market trending?
LA CAÑADA REAL ESTATE MONTHLY MARKET REPORT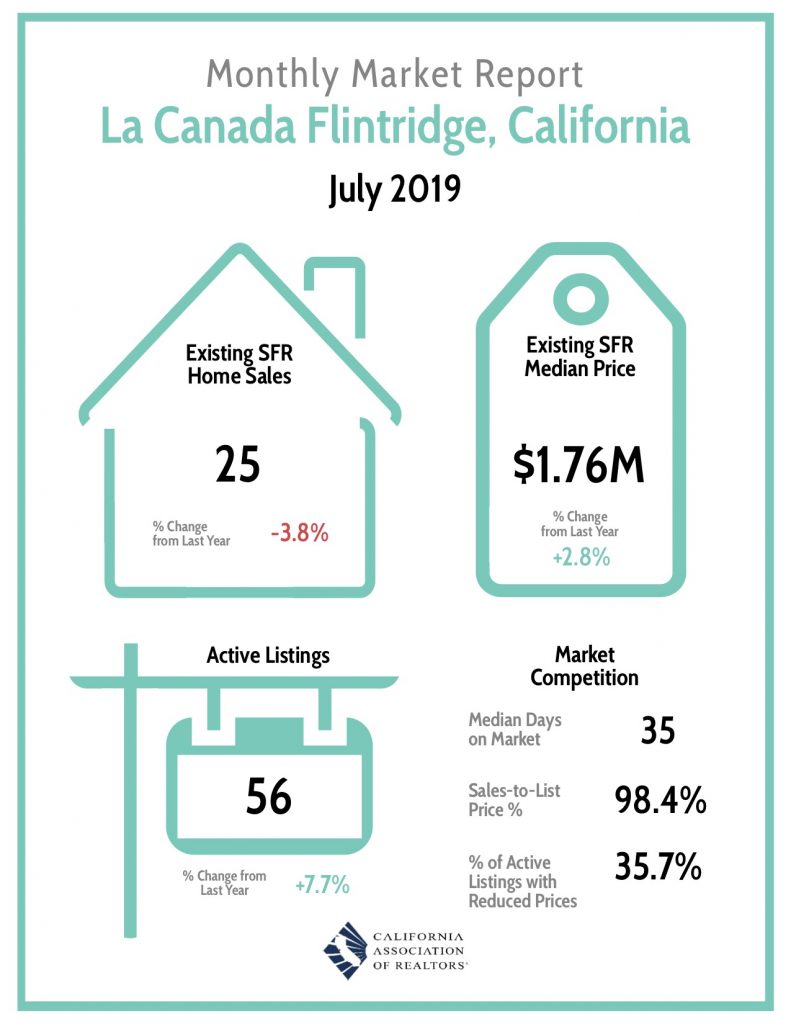 La Cañada Home Sales Are A Mixed Bag
July is typically a good month for home sales in La Cañada. Homebuyers are often focused on the school schedule and plan thier purchase to close in time to settle in before the start of school.
Part of the decrease in sales comes from our shortage of inventory in the "lower" prices ranges. There just are not enough homes under $1,500,000 to met demand.
Global Economy
Our area is influenced by the global stage. Recession and inflation are taking a toll in Europe and China… well, no matter how you feel about the policies, the drama is bad for business.
This could affect our La Cañada real estate market this fall. Be a smart home seller and make your home a "cream puff" This is home that leaves nothing to the imagination. It looks good, feels good and smells better.
Are you thinking of buying or selling?
Don't Gamble, Get DIGGS
NEWEST HOMES FOR SALE IN LA CAÑADA