You may love La Crescenta, but even loyal natives have a list of things they wish would change.
My guest on Love Your DIGGS is Carin Hoffman- resident, mom, community activator, original DIGGS agent and candidate for CV Town Council. Carin's can do attitude serves her very well in her real estate business and is invaluable in a community leadership position.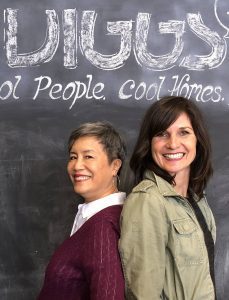 Find out why Candidate Carin Hoffman is worth listening to.
Vote for Carin Hoffman, November 16th and 17th at St Lukes at the corner of Rosemont and Foothill.
Sell in Spring
Also- while homes certainly sell during the holidays, if you are thinking of selling you are probably thinking about selling next spring.
Would it surprise you to know that homeowners get the best results in spring when they start preparing NOW?!
Thinking about selling your home is probably the last thing you want to do. Would you consider a few tips and tricks that won't upset your holiday parties or travel? These simple ideas will help maximize your sales price and minimize your stress and hassle.
I am planning a webinar to share these ideas with you. Would you like a FREE invitation? Fill out the form below and we'll send an invite as soon as they are ready. I am thinking December 11, early afternoon. We will record the webinar and send the recording to anyone who signs up.
Podcast: Play in new window | Download
Subscribe: Apple Podcasts | Android | Email | Google Podcasts | Stitcher | TuneIn | Spotify | RSS