5 Reasons Urbanites Love La Crescenta
5 Reasons Urbanites Love La Crescenta
We've noticed an influx of cool urbanites looking for La Crescenta CA homes. We have Realtor friends down in the concrete jungle and we know how ultra competitive and pricey the homes have become! It is only natural for eager home buyers to start looking for more affordable homes the next town over.
Here are 5 reasons why urbanites are loving their La Crescenta Ca homes.
Prices
There is no comparison for or prices! The average price per square foot in Atwater is $760. In La Crescenta, it is $578.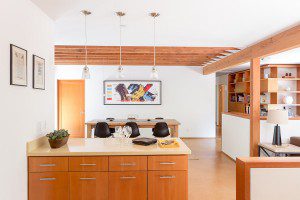 In La Crescenta, we have a 4 bed, 2 bath home with 1968 SF on a standard city lot for $869,000. There is a similar sized home in Atwater but on a minuscule 1,117 SF lot listed at $1,175,000.
The Urbanite might counter by saying La Crescenta homes are architecturally uninteresting. There are plenty of soul-filled homes if you know where to look.
Schools
Understand I am a product of LAUSD when I say this… La Crescenta schools are awesome. They belong to the Glendale Unified School District and there isn't a single school I wouldn't place my own child in. This means that nearly every home in La Crescenta is attached to an awesome elementary and our middle and high schools are considered the best in the area.
This is a huge difference from fighting for the 6 slots open this year at Ivanhoe Elementary Or Dahlia Elementary (I kid, I kid! Sort of)
Congestion
Do you ever get tired of fighting the pressing crowd of humanity? Come to La Crescenta. Parking is plentiful, mostly free, and right where you need to be. Street congestion is minimal and easily avoided and lines at your favorite restaurant or grocery store are rare.
Lifestyle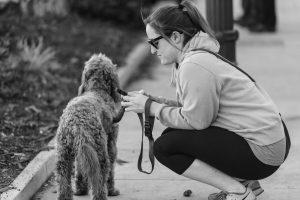 It is true that we are a little light on hip dance clubs or trendy vegan restaurants. However, we do not lack for great ways to spend our time. Our hiking/biking mountain trails are amazing and our family/neighbor oriented lifestyle is warm, friendly and chill.
The People
This might be the most important thing on your mind, right? It is true that there are more Angelo people here than I am used to. However, there is a large and growing population of Urban Expats- people who fit in with the urban scene, but who choose to live the La Crescenta Lifestyle. They come here for kids, for family or just to get a little more space- and the come to love the area.
Do you want to know what you dollar can do in a La Crescenta CA home?
Check out this live list of La Crescenta CA homes for sale.