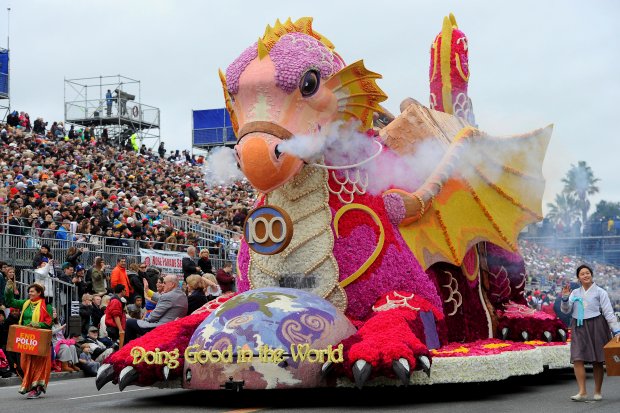 Last year I took my own advice and went to the Pasadena Rose parade for the first time in years. It was easy and hassle free.
Here is an updated version of my insider, native's guide to the 2018 Pasadena Rose Parade.
Here is a great map of the parade route. Please note the Metro Gold Line route in relation to the parade route. Last year I got off at the Allen station and walked back to the Hill street location to view the parade.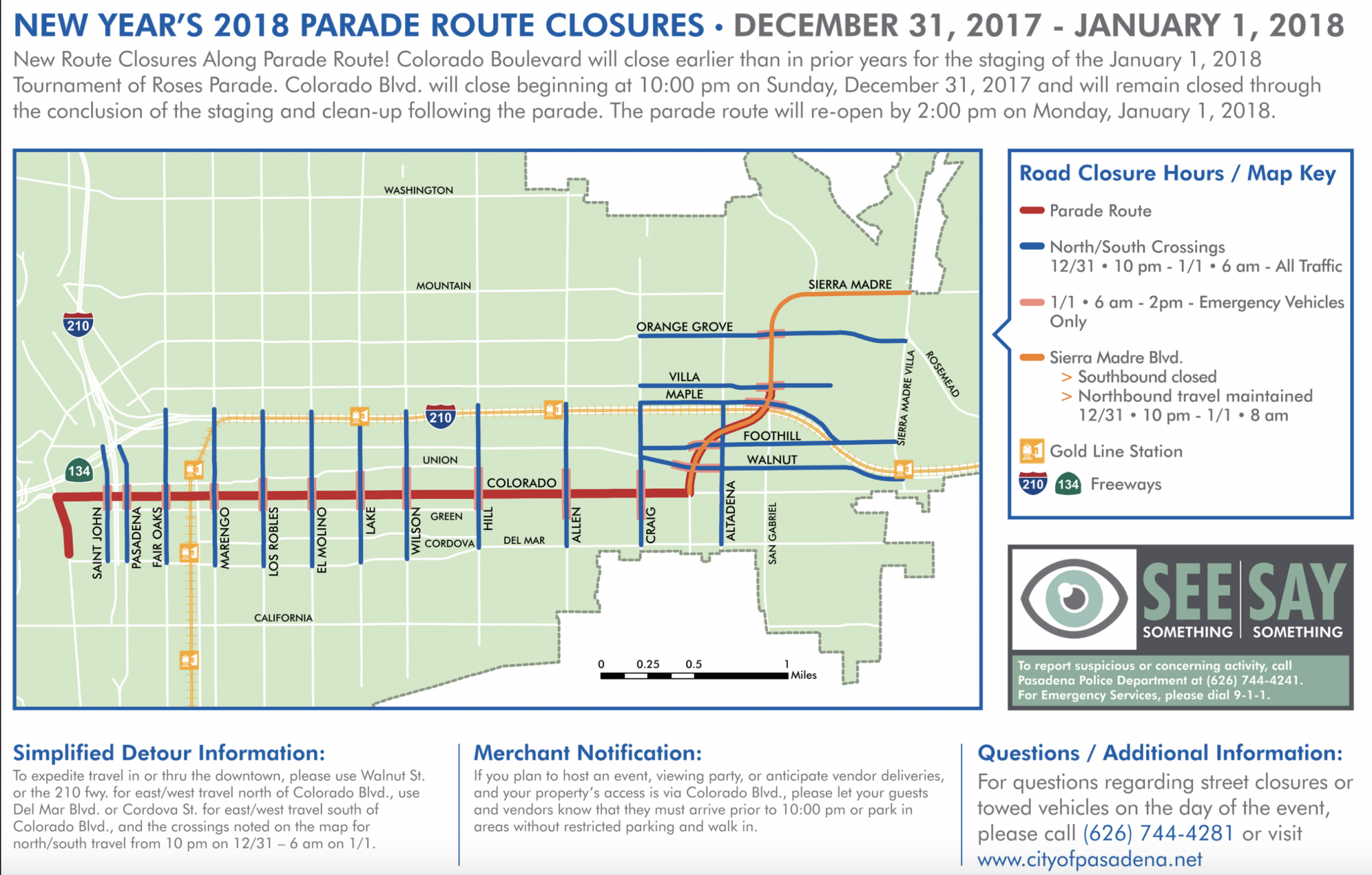 If you want to drive yourself to the parade, drive to the far end of the parade closer to Sierra Madre Blvd.  I recommend finding parking on city streets north of the freeway. Altadena Dr. and Sierra Madre Blvd. allow pedestrian traffic under the freeway to the parade route.  The parade starts at 8AM and takes about 2 hours.  This means the parade is just getting to Sierra Madre Blvd. about 9:30 AM-ish.  Prime viewing spots are on the wide grass median on Sierra Madre Blvd. Most of my Facebook friends agree, though- the parade participants start to look a bit worn out by this point.  At 5 miles long, the Rose Parade is a BEAR of a parade to march.
A much easier idea is to take the Metro Gold Line to the parade!  I am planning to get on at the Mt. Washington Goldline Station on 4600 Marmian Way near the Southwest Museum.  The first two stops for the parade are at Del Mar and Memorial Park with only a 2 block walk to the parade route.  In my limited experience, though, the start of the parade route is super crowded and chaotic. I much prefer either the Lake or Allen stops.  It is a 4 block walk to the parade route, but I am tough.  Fares are $1.75 each way. Pro-Tip, be sure to buy a $3.50 ticket in the morning.  That way you avoid long lines to get tickets after the parade is finished!
After the parade you can view the floats along Washington and Sierra Madre Blvd.  Admission is $13, but if you are not an early morning person you can go in the afternoon and drink in the glory.  If you just can't get enough of the parade…. there is a shuttle from the Metro Station at Sierra Madre Villa (149 N. Halstead) to the post parade viewing area.  Shuttle runs from 12:30 pm to 3 PM with return service to the Sierra Madre Villa station continuing to 5:30 PM. I can't tell if there is a fee for this shuttle.