Where are Mid Century Homes in Glendale? One of the coolest neighborhoods is Adams Hill in the south part of Glendale. It is closest to Urban LA and it is the most similar in terms of culture and demographics.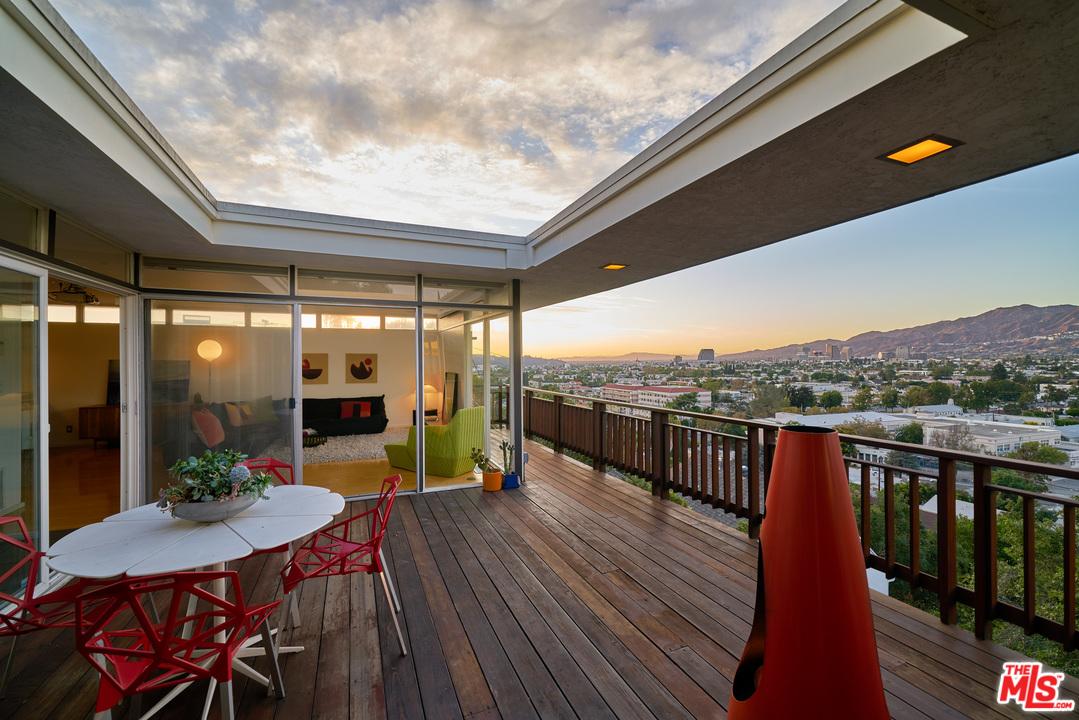 1031 Oberlin Drive is a great example. This Richard Banta designed home is a delightful Mid Mod that was restored and remodeled. It has wrap around decks, city views, and expansive, open spaces. (click address link or photo for all the details and pictures)
It was listed for $899,000 and just closed escrow for $972,000- wow! Like so many well done Mid Mod homes, the value in this home is more about the aesthetics and form and not about size. It is not the "norm" to sell for $738/SF but is also not the norm to find a home with that much wow factor packed into "four" walls. (listed by Chris Jacobs Real Estate)
Our DIGGS agents were MAD for this home when it came on the market, but our buyers were not ready to compete. We knew this home would sell well above the list price and our buyers needed more form than beauty for that price.